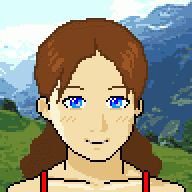 Joined

Feb 7, 2012
Messages

163
I ended up with an unexpected week off after other travel plans fell through, and I couldn't think of anything more wonderful to do with my time than cross off a bucket list location - the Wind River Range. I had been reading trip reports on it and seeing gorgeous pictures for a while so decided to give it a try. Armed with fresh weather/bug beta from Nick and his gang who had been there the week before for his birthday trip, I hit the trails. I had read everyone's trip reports but just couldn't bring myself to sit down with a map and really route plan, but I found an awesome book at REI called "Backpacking Wyoming" by Douglas Laramie. He had a 5 day route in there called the Lonesome and Baptiste Lakes loop that sounded challenging, the right length, and really covered the areas that from my research i wanted to see, with little or not route planning necessary on my part. This route was awesome, his trail descriptions were super accurate, his advice was spot on, and his maps were so good i barely even needed my topo. And he's cherry-picked some of the best routes so lazy folk like myself can hit the highlights. Even though i was out by myself, i felt like Mr. Lorain was there leading the way the whole time. Look for the boot trail on the left marked by a cairn before the river crossing? Boom! there it is. Thanks, buddy.
So on the advice of Mr Lorain and @
lostlandscapes
trip report, i decided to do my trip counterclockwise to eventually approach Texas Pass from the steep side, which worked out really well. I started at the big sandy trailhead and trekked over the following figure-8 shaped route laid out by Mr Lorain (well, this was his ideal route. I adapted it as I went to include nap times and getting lost a bit...):
Big sandy trailhead->Skull lake (side day trip to Mae's and pyramid Lake) -> across Hailey pass to grave lake (home of the most beautiful private beach ever) with side trip to Baptiste Lake -> down bear's ears and washakie trail across washakie pass to loop back around to shadow lake -> across Texas Pass, down into the Cirque and past lonesome lake, across Jackass pass to clear lake -> day trip to deep and temple lakes -> out to Big Sandy. (hey @
Nick
, how do i embed a map?)
After passing a solo trekker on his way out and some fishermen at Dad's lake, I saw no one for 3.5 days until i got all the way to lonesome lake. It was a beautiful trip full of solitude, mosquitoes, spider webs, wildflowers, and not a bear in sight. I was glad to have done the first half of the figure 8 first, as i feel i would have been underwhelmed by the rest of it after seeing the cirque. As it was I appreciated the beauty of the entire range. The only thing I would change on this trip would be camping at Skull Lake. It wasn't all that pretty and the bugs there were TERRIBLE. As in, eating dinner with my (best purchase decision ever) mosquito head net on as they would not leave me alone. I'd rather stay at the slightly prettier and less populated Mae's lake. I took standard bear precautions everywhere but didn't stay in any heavily trafficked areas (Big sandy or lonesome lake), so never felt too worried and never saw any tracks. I used a 32F down sleeping bag with my 3/4 length z-rest and slept warm, regulating temp with hat, fleece and socks. I only had rain on the first two nights, never during the day, so I can't complain about the weather at all
Water was plentiful (and tasty!), and i did ok on bug control with a small bottle of 100% DEET and my head net (that i really only had to use at skull lake, but was very grateful for). I did end up with a bit of sun poisoning and a couple of scary tick bites, so i'd say don't forget the long sleeves and do your tick checks out there.
and, i apparently suck at using computers as I deleted my post while trying to preview it with pictures, so for now take this picture, as mine are never as good at those fancy photographer's anyways
also, the only other thing i want to say is that you should take the regular jackass pass that goes up and over the ledge above the lake. do not take the "climber's route" that runs over a shorter section of the pass and along the right side of the lake (in this picture below). You will end up pulling V3 moves on house-sized boulders with your pack on, staring down at 25 foot drops between rocks to the watery depths below, just waiting for you to slip and get stuck in. You will be covered in clouds of mosquitoes, and notice just at the most inopportune time that clouds of mosquitoes bring webs full of giant, black rock spiders. you will be thinking "they told me to be careful. this is the opposite of careful". If your significant other/mother/dog/cat/grandma loves you and told you to be safe on your trip, don't take this route. Follow the map, never the advice of CDT thru-hikers. Who are apparently way tougher than me.
Featured image for home page: