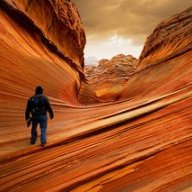 Broadcaster, formerly "ashergrey"
.
Joined

May 5, 2012
Messages

1,724
Busy season for fire already. Colorado's been going hard and Utah's heating up. Dark Canyon south of Canyonlands and north of Natural Bridges is burning tonight. The state posted these approximate coordinates: 37.77806, -109.80417

Might be nice to have a single thread for wildfire information/closures/conditions.

@utahwildfire usually has info... it's the twitter account for the Utah Division of Forestry, Fire and State Lands fire information officer. State and regional BLM offices are also great sources of info.