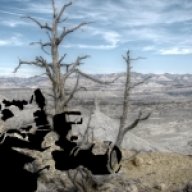 Joined

Mar 12, 2012
Messages

72
Took the truck out for a drive Saturday down to Wild Horse Mesa. The drive down was nice, I passed by a lot of campers getting ready for Easter and others just enjoying the weekend. I couldn't believe all the people parked at Little Wild Horse trailhead. It surprised me even more to see a lot of cars parked at Ding and Dang. I stopped just after Ding and Dang trailhead to have lunch and get some photos.
After Ding and Dang, that would be the last time I saw anyone else until reaching Highway 24. The road through the wash was great but soon it climbed out and up top. It got a lot rockier and definitely required a high clearance. It looked to be storming all around me but I never did see a drop of rain. Which was good because the road heading towards Factory Butte would have been a nasty mess when wet.
The road drops down into the Muddy River valley near a neat old cabin. It has a great chimney and a second story. I stopped and explored here for a while and checked out the nearby corral.
The Muddy River crossing was next and I wasn't sure what to expect. The road leading up to it was deep sand and required 4 wheel drive. There was a blm sign almost completely buried in the stuff. The crossing though was a piece of cake. The water wasn't very deep but I left my truck in 4 wheel drive to make it up the small sandy bank on the other side.
I started to hurry after the crossing because the road was the dirt that would become a slick snotty mess when muddy and the clouds were moving in closer.
After getting to Hanskville, I had to stop at Hollow Mountain and buy a Mountain Dew just because it is such a cool place.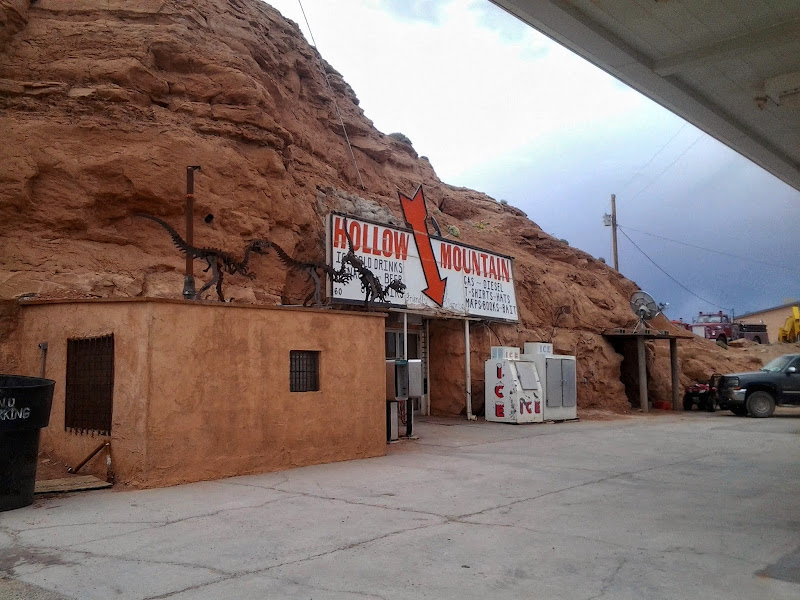 I was glad I didn't let the weather scare me away even though I did think about turning around once or twice.
Photo Gallery
GPS Tracklog (Google Earth .KML)
Featured image for home page: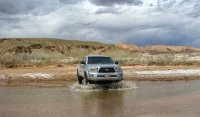 Last edited: