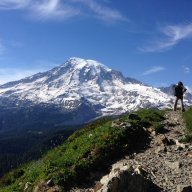 Joined

Jun 22, 2015
Messages

150
finally got some days off next week (sunday - wednesday) and going to head somewhere. the problem is where?
i was thinking of hitting up canyonlands/arches before it gets way crazy, but then i got to looking at zion. i was there in november, but wasn't happy with the photos i got of the narrows. plus i could do some other backcountry hikes there (la vermin creek, etc). Yant Flats and the Virgin River Gorge aren't too far, and there is always Kanarraville Falls is on the way.
My wife and I have an Outback, but was thinking of taking a rental car since we car share and she has to work. too many options, which i suppose is a good problem to have?
This will be a "photo trip" primarily.