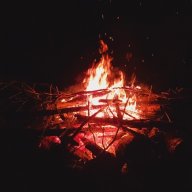 Joined

Aug 13, 2019
Messages

138
When backpacking, what do you bring a backup of, despite the ultralight backpacking community suggesting you may be crazy?
I'll start:
* headlight (not too heavy, must see at night!)
* stove (pocket rocket weighs very little)
* probably gas canister if going long enough (don't think I want to burn myself cooking over coals final few days)
* maybe too much clothes.
But where is the line drawn between essential and "I'll take that chance" and trying to keep pack weight within reason?