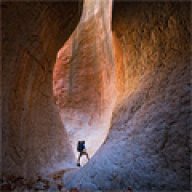 Joined

Feb 24, 2012
Messages

454
I'm trying to figure out a good way to cook fish in the backcountry. Growing up, it was always wrap 'em in foil, and toss 'em in the fire, with lemon pepper, butter, and salt and pepper.

Lately, with the fireban I've heard people talk about poaching fish. Anyone done that?

I think I'd like to try frying them in a pan over a fire though. But that seems like you'd have to carry oil or something. Probably lighter to just carry foil.

And then there is ceviche, which I've never had with fresh backcountry trout, but it might be worth a shot.

Anyone got a favorite recipe they wanna share?