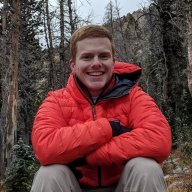 Joined

May 31, 2015
Messages

3,062
Here's something superfluous to discuss. What does "car camping" mean? I swear this comes up every time I'm telling someone I'm going non-backpacking camping, so I figured I would do a reality check to see if I'm crazy.

When I say I'm going to "car camp," I mean that I'm going to drive my car to a spot that I can camp at, whether I am going to sleeping in a tent, a car, a hammock, an RV, whatever. But when I say I'm going to "car camp" to people who don't camp much/don't backpack, they almost always take it to mean that I'm going to sleep in my car. And then I have to clarify that I pretty much just mean I'm going to use my car to get to the place I'm going to camp.

For you, does "car camping" specifically mean you're going to sleep in a car? Is it generally something that people who backpack say to differentiate between types of camping? Go ahead and cast your vote!

I know it doesn't really matter, but I'm just curious to know what you all think.