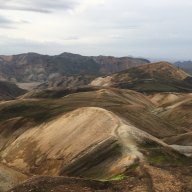 Joined

Sep 21, 2019
Messages

6
Hi All,
I've invested in a nice waterproof jacket. It has GORE-TEX with Paclite, 2.5 Layer. Almost everything about it is fine, except one thing...
It darkens on the inside when the water gets on outside fabric. Now, I understand there is a "wetting out" effect when you wear a jacket during the rain. But, in my case, the inside darkens (as if it's wet) even when you just put water on it (without wearing it).
E.g., here is a picture of the inside of the jacket after I put some water on the outside and kept it there for 5 mins(no wearing).
Does anyone else have it as well? Is it normal?
And here is what happnes after about 1 hour of wearing the jacket when it rains: