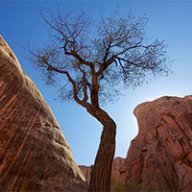 Joined

Aug 9, 2007
Messages

12,940
My birthday is coming up and I think I'm going to use it as an excuse to splurge on some sort of waterproof camera setup. Last year I ended up going swimming with my unprotected Canon 6D a few too many times. All ended well thanks to my trusty pool noodle 'Fat Boy Swim', but I really like getting out into the water and getting different angles and I want to stop risking thousands of dollars to do it. I also have some kayaking planned where I'm always nervous about having my DSLR on the boat and having to always take it in and out of a dry bag sucks. So I'm trying to decide between the following options for being able to take photos in and around the water. I made this a poll and I'd love to hear your opinions/thoughts.
Option 1: An Outex case for my 6D.
This would be cool because I could be totally waterproof and still have killer image quality from the 6D and also get RAW images. Downside is that it's expensive at about
$320
$380 for the kit that I'd need. And I'd have to put it on and take it off.
Option 2: A cheap-ish waterproof point and shoot like the Panasonic Lumix Tough Cameras
Downside would be having another camera and more batteries to worry about. Cost is reasonable at $190. Image quality would not be as good as I'd like.
Option 3: A GoPro Hero+ LCD or Hero4 Silver
If I did this I'd want the LCD screen for it so I could actually compose shots. And aren't they about due for a Hero 5 soon? I'd hate to buy a 4 and then have it be obsolete in two months. Cost for the Hero+LCD is $299. I'm not sure how it stacks up to the Hero 4 though. Any GoPro users out there know?
@steve
? EDIT: I just realized the Silver has a built-in-screen too. Maybe that would be better?
Option 4: Lifeproof case for my iPhone 6+
It took Lifeproof forever to finally release a case for the 6+, and now that it's out, I'm reluctant to get it since I know I'll probably upgrade in September when new phones come out. But then again, it's only $100 and the photos are pretty nice out of the 6+ with image stabilization. I kind of think Option 2 might be better than doing this though. I'd rather lose a $190 camera in the lake or river than aa $900 iPhone.
What would you do if you were in my shoes and needed a camera in the water more often to take pictures of your ducky?