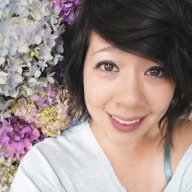 Joined

Dec 31, 2017
Messages

1,404
It has already been 2 weeks since this trip! I have been busy.
Prologue: Had to change shifts last minute, so I got an indecent 5 hours of sleep (I understand some people only need 5 hours sleep, but I am not one of those people). I need like an average of 9 - 10. I even sleep 18 hours on occasion, like a cat. Any-whooo....it worked out because I normally get out of work at 2100 - 2300, but was able to leave at 1845. I drove to Sacramento to pick up Bobbi and by the time I got there, I was one crazy grouchy lady with a headache that needed sleep and FOOD.
Chapter 1: 2000 - 02.09.18 - Journey to Burney
Bobbi and I were on our way! I gave her fair warning that I was in a B**** mood. About an hour in, I stopped to get a Fruit Punch Rockstar and Taco Bell and life was good again.
Sometime after 2200, I started to get a little loopy and a little silly, but it made time pass pretty quickly.
I was really nervous about the fact that we would arrive at the campground so late! Would it be full? Would there be people that we would blind with my car and wake up because of all our noise?! We rolled into Dusty Campground at about 0030, and were in our tents shortly after. Luckily, there was not ONE person, so we didn't bother a soul.
Chapter 2: 02.10.18 - Burney Falls, Burney, CA and McCloud Falls, McCloud, CA (Lower and Middle)
I was so excited about this trip, because I was going to use my new tent, sleeping bag, sleeping liner, and socks and I was so sure that I would finally be warm! Alas...I continued to wake up throughout the night feeling terribly cold. I even brought a big ol' blanket since we were car camping and threw it over me and my bag. It ended up getting soaking wet, because I forgot to open the extra vents.
We didn't get out of our tents till 9. There was going to be very little hiking for this weekend, so we weren't in a rush.
I didn't want to get out...
We are ready to go! We skipped breakfast, because...neither of us remembered to bring matches.
Why must people put googly eyes on everything?! And why do they have them...keep them in their pockets for googly eye emergencies?
I was excited!
My Lego enjoying the view too.
On our way to McCloud, there was a great view of Mt. Shasta.
Lower McCloud Falls
We ran into a small stretch of the trail with snow on it (about 15 feet haha, perfect for Legos!).
Middle McCloud Falls
We called it a day after this and went to check into our hotel. Yes, my friend requested that we do a hotel the second night. So I surprised her with getting to sleep in a Caboose!
They also had a restaurant in one of the cars and I treated us to frog legs and filet mignon. The Bourbon Apple Cider was warm and TOO strong. Luckily, our caboose was walking distance and I didn't have a hangover the next morning.
Chapter 3: 02.11.2018 - Mossbrae Falls, Dunsmuir, CA
Mmm nutritious MountainHouse breakfast with a Diet Pepsi, Hah!
I have been wanting to hit this fall since I found it on AllTrails over a year ago. It technically isn't a trail and is on 'Private Property' but so many people go. We passed over a dozen on our way there and back. Just follow the tracks, and you will find it. It did not disappoint, it was everything I had dreamed it would be!
If you look to the right, I am sitting on a rock. Hoping that the train doesn't derail and crush me.
Another googly eye?!
TAH DAH!!!!! The only wildlife I saw on this trip! Hehe
The End.
Last edited: