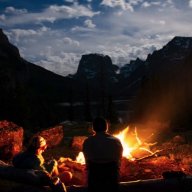 Joined

May 3, 2018
Messages

288
September 26
my wife and I got a very late start when we went out with a snow dusting in the forecast to Harts pass to hike toward Grass hopper pass on the PCT. We arrived at an empty trailhead as snow started to fall but went for it anyway. Most of these are my wife's pics as photos have been taking a back seat with me as Im one of those weirdos who likes to video tape crap.
The snow picked up and so did the wind when we got to the 2ish mile mark of the 5ish mile hike. We decided to turn around and find a flat spot we came past earlier and camp there for the night. My wife was moving fast and I was slow as I was nursing what I thought was a knee injury (which turned out it wasn't really an injury, it was some IT band thing and all I had to do was one goofy stretch to fix it). Anyways, with her quick movement she made a wife decision and just walked past the spot we talked about and went back to the empty TH. There was lots of tree cover at the TH where we set up, drank then slept. The snow stopped around dark and I tried to get a fire going at one of the designated camp spot fire pits by the TH but everything was too wet and I was cold so I just said screw it and went back into my warm sleeping bag and kept drinking. The next morning the sun went to work quick melting the snow and we were off with day packs this time. Found out if we pushed forward at our turn around point another .25 or so miles we would have found a perfect shelter spot for camp. Oh well. WE got to the pass the larches were almost golden, the peaks dusted and it was awesome. Hiking out kind of sucked as my IT band was acted up bad and I was getting nervous that my knee was shot and my only hobby was in jeopardy. My wife works for a bone and joint surgery place so I went there later in the week and got my knees scanned. According to the doctor my knees look "very strong and healthy" then gave me some weird IT band stretches to do which I'd never think of doing, ever. Well one of the stretches worked immediately and I was back at it. Frustrating the stress the damn thing put me through up until that point! I also found out my camera batteries really don't like the cold.
Me and my snow hiking beer for motivation.
Turn around point.
The next day
You can see the trail cutting through the mountain side and the larches starting to turn. (They typically peak in WA anywhere from Oct 1 - Oct 14) for alpine larches and mid-late October for western larch depending on the region
Cold mountain!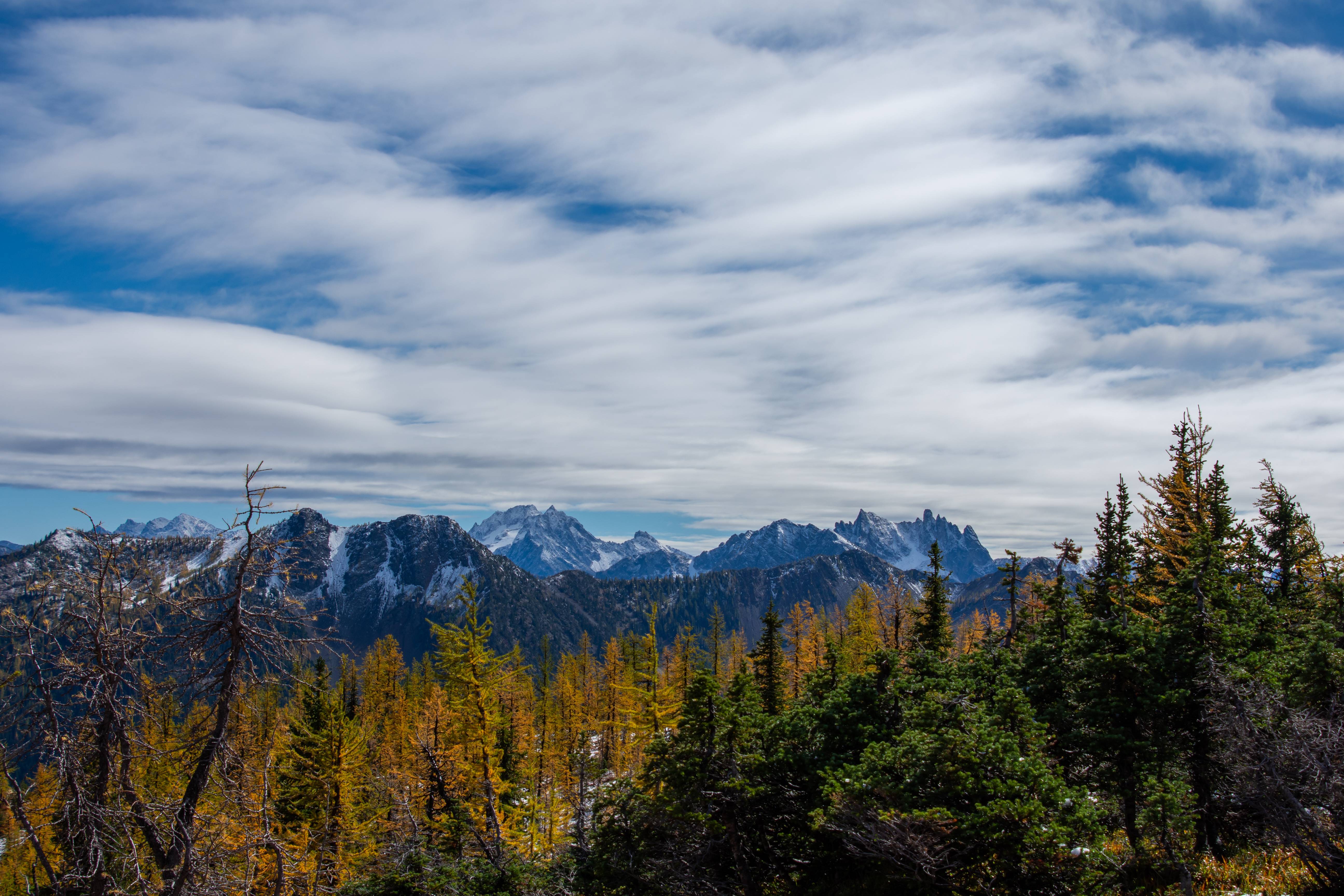 The needles as we get near Grasshopper Pass
grass hopper pass center camera