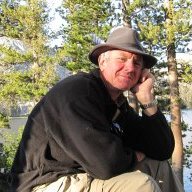 Joined

Sep 30, 2014
Messages

704
In the middle of this drought, and with fires still raging near our home in Napa, we are all too aware of how dangerous this summer is. And now this: A note Cal Fire about a fire in one of our favorite spots on the east side of the Sierra:
The Walker Fire, located north of Walker Lake, is estimated to be 1,200 acres and with no containment at this time. The fire is being managed in unified Command with Mono County. Walker Lake is located northwest of June Lake, on the north end of the June Lake Loop.
The fire was very active today. Fire behavior was slope and wind-driven, growing to the north and east. The fire is expected to remain active tonight with low night-time relative humidity and temperature recovery.
Closures and Evacuations:
· Walker Lake "Fishing Camp" has been evacuated.
· A CodeRed Emergency Alert notice has been issued for Lee Vining and everything north of Double Eagle in June Lake (including Silver Lake and Grant Lake areas) for potential evacuations. This was a NOTICE only to let people know there could be potential evacuations.
· Highway 120 West (Tioga Pass) between Highway 395 and Blue Slide (approximately 5 miles up-canyon from Highway 395) is closed.
· Campgrounds in the Lee Vining Canyon have been evacuated and are closed, including Lower Lee Vining, Moraine, Boulder, Aspen Grove, and Big Bend Campgrounds.
· The Walker Lake Road (1N17), the Parker Lake Rd. (1S25), the Upper Horse Meadows Rd. (1N16), and the Gibbs Road (1N18) are closed for fire operations and public safety. All of these roads are accessed via the northern end of the June Lake Loop. All spur roads off of these roads are also closed. The trail to Mono Pass (trailhead is at Walker Lake) is closed.
The first photo is one from Lower Sardine Lake, which is what you see when you hike this trail up towards the Yosemite boundary. This second one is looking down at Walker lake. Ironically, we took this hike during the famous Rim Fire that burned so much of the West side of Yosemite---and many of our photos of this area have smoke in the sky...