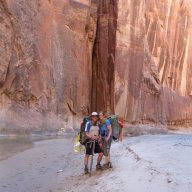 Joined

Dec 5, 2017
Messages

1,006
After our amazing day at Coyote Buttes North, we had another fabulous day on 3/25. We went with a guide to White Pocket and Coyote Buttes South. We don't have experience driving in sand and were not willing to get stuck and have to spend time waiting for a tow truck. Kanab Tour Company was great - super flexible! Dan picked us up at Stateline campground at 8:15am Kanab time (we were careful to keep the time straight, as Arizona is an hour behind). We went to White Pocket in the morning and explored there for awhile, then drove to Cottonwood Cove and spent the rest of the day there. He dropped us off at Stateline at 7:15pm Kanab time, just before sunset. Another very full and fabulous day for us!
White Pocket (in no particular order)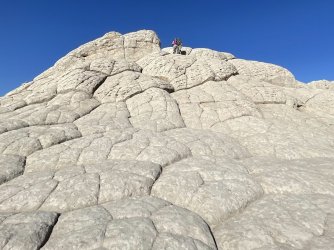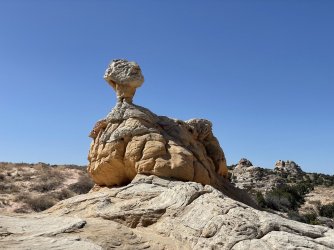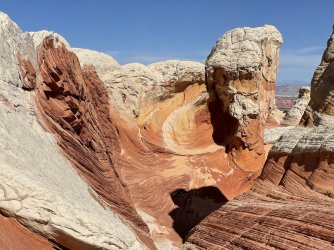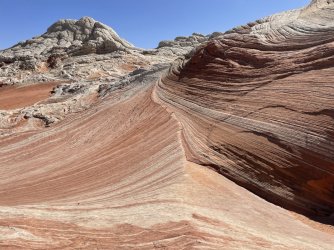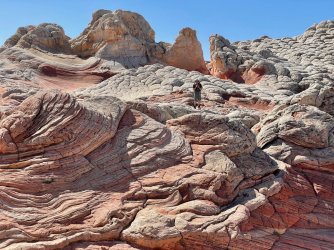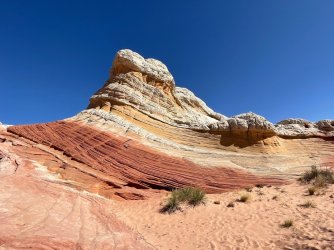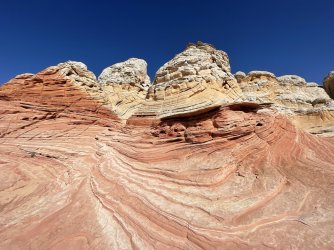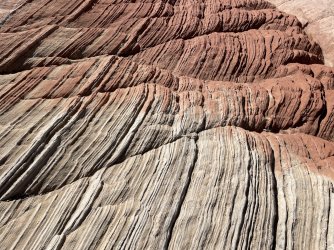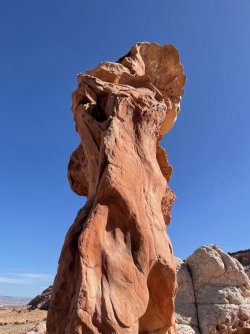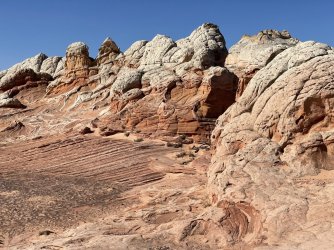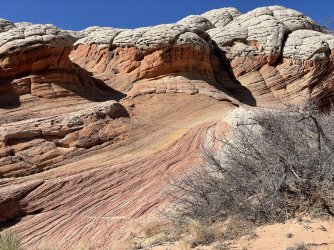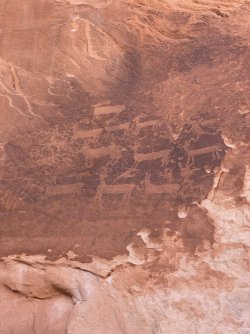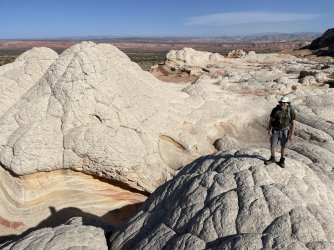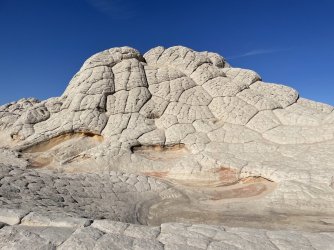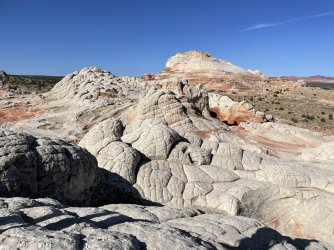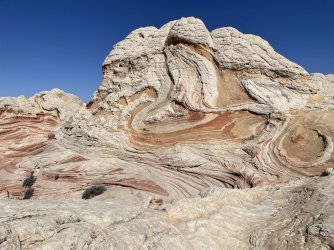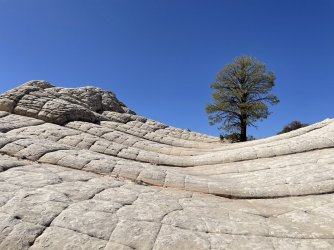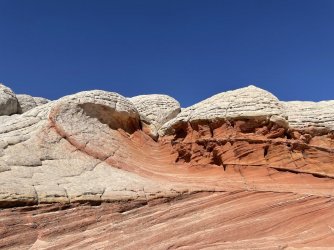 Cottonwood Cove in Coyote Buttes South - incredible formations, arches, layers, textures, and dinosaur tracks!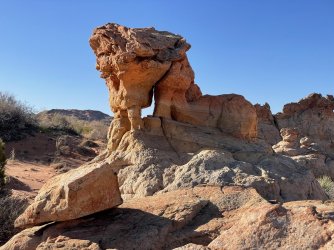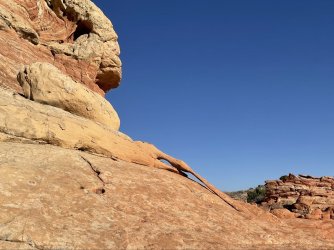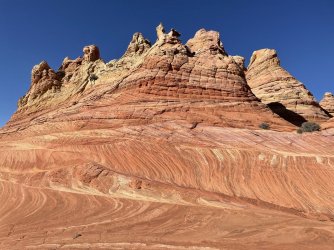 I loved this throne!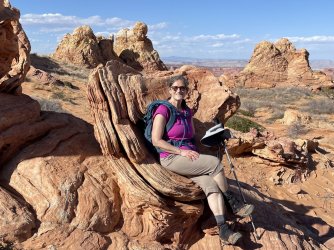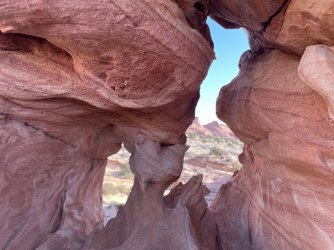 The Wave's smaller cousin?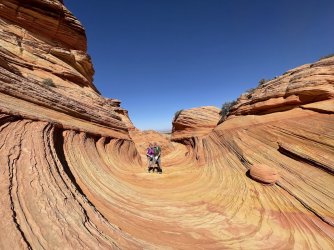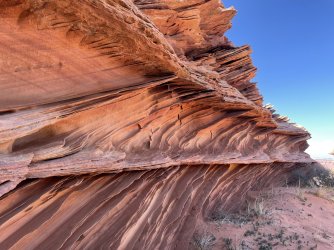 Fun to walk where the dinosaurs roamed so long ago!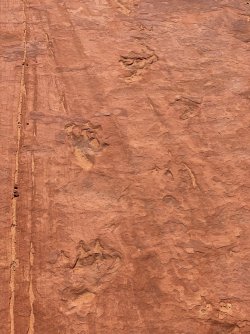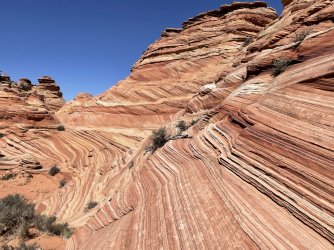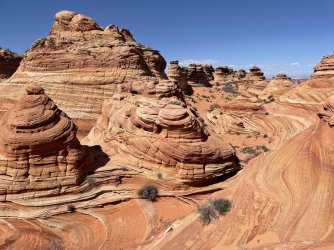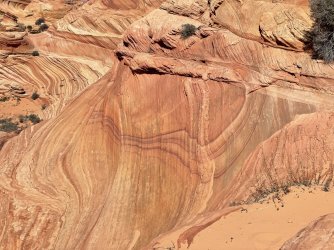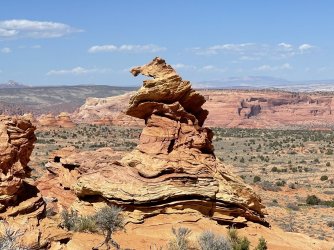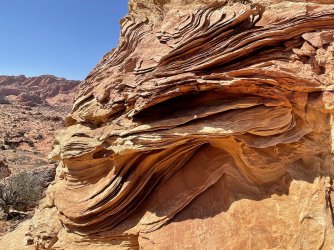 I wouldn't want to meet this creature on a dark night...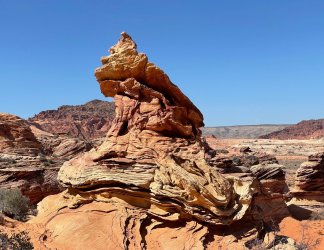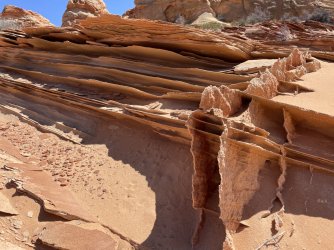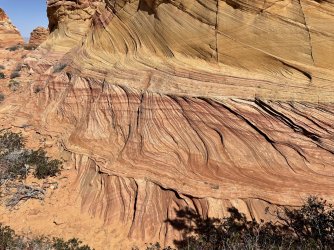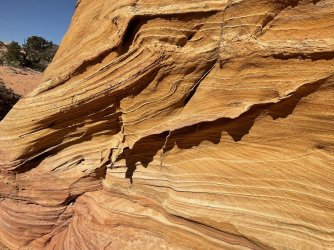 Follow the pink brick road?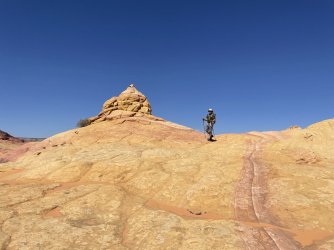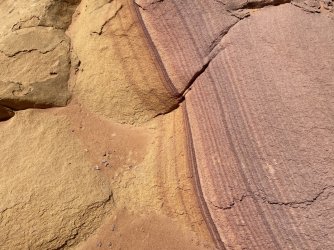 Loved this gum drop!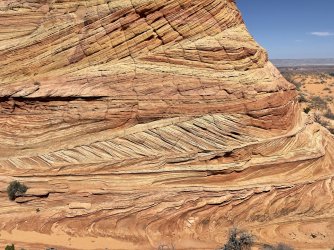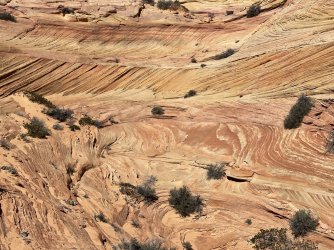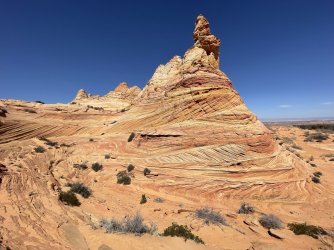 Another incredible place. Do I bother trying to understand the geology of all this? Or just enjoy. I just enjoyed!