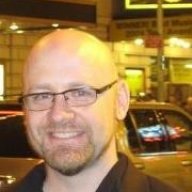 Joined

Feb 14, 2013
Messages

18
Early season backpacking along the Veach Gap trail in the Massanutten Mountains in the George Washington National Forest. OK, that's a mouthful. These mountains are due east of the Shenandoah Mountains, they're not as high or popular, which, in this instance, means not as cold and fewer people.
The drive to the trailhead follows Passage Creek along a nice, if windy, road. Lots of people were fishing the creed for rainbow trout. It looked like there were some good holes, I'll have to go back. Anyway, the trailhead's only an hour and a half from DC.
We hiked in a mile and a half to the Little Crease Shelter along the Massanutten Trail. The incline was gradual, and the trail was generally pretty good, if rocky at times. We didn't want to camp at the shelter, but it looked cool, so we stopped and cooked lunch.
We followed the trail another couple miles up the ridgeline and eventually found a great campsite.
Although it was unseasonably cool, the trip was a blast. I'd go there again in a heartbeat.
[picasa=4s]https://picasaweb.google.com/bsubrett/VeachGapVirginia?authuser=0&authkey=Gv1sRgCInss9i3wtydlAE&feat=directlink[/picasa]
Featured image for home page: