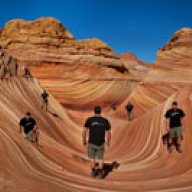 Joined

Oct 26, 2017
Messages

21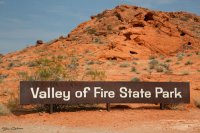 If you are in the Las Vegas, Nevada area and love scenic areas with prehistoric features such as petrified logs, petroglyphs, and deep red sandstone formations, or just a break from gambling, I would recommend the Valley of Fire State Park.
Valley of Fire definitely lives up to its name. Daily summer highs usually exceed 100 degrees, and may reach 120 degrees. It was 110 and 95 degrees at night the weekend we stayed in the area. I'm guessing spring and fall are the preferred seasons for visiting the Valley of Fire.
Photographers note… The park is only open from sunrise to sunset so make plans for this to get your shot. Yeah I know it sucks for photographers. I asked a ranger at the visitor's center if they offer special photography access, but did not get much response. The park uses the official sunrise and sunset which they post at the visitor's center. My suggestion is to stay in the parks campground so you're already in the park ready to go. The campground is very nice. All campsites are first-come, first-serve. There are two campgrounds with a combined total of 72 units. Campsites are equipped with shaded tables, grills, water, and restrooms. A dump station and showers are available.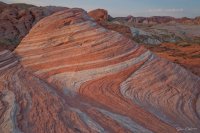 Fire Wave (above).. Although it's not on the official brochure, this is a well-marked trail that is easy to find. If you head towards White Domes, turn into parking lot #3. The trail head is across the street. The trail is just under a mile to the fire wave, which is made up of sand and rock.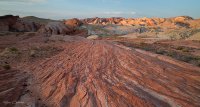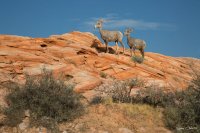 There are many species of lizards, snakes, coyote, bobcat, fox, skunk, jackrabbit, and big horn sheep. I'm always amazed to see wildlife in such harsh desert environments.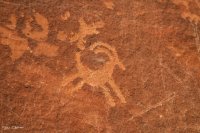 The petroglyphs in the area tell the story of life of the Basket Maker people and Anasazi Pueblo. The drawings including hunting expeditions, food gathering, religious ceremonies, and weapons can be identifiable in the ancient drawings. Two main areas for petroglyphs are Mouse's Tank and Atlatl Rock.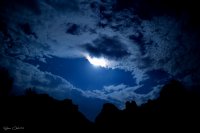 Overall the trip to the Valley of Fire was absolutely stunning. There was so much more that we did not get to experience like Elephant Rock, The Beehives, and the White Domes. I would definitely go in the spring and fall when the temperatures are more suitable for hiking and camping.
stevecochranephotography.com