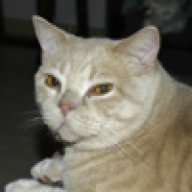 Joined

May 29, 2013
Messages

136
Horse Bench​
is a patch of badlands 12 miles south from Green River.
Go from Main Street to Long Street at 12S 0572615 4316405 About .3 miles later left onto Green River Avenue, after addditional .1 miles crossing the railroad on Airport Road.. Two and a half miles toi 12S 0570422 4312648 where Green River Road begins. This one is good gravel, normally suitable for all types of vehicles. Be careful on wet conditions!
At the beginning landscape is more or less dull. In spring some area is covered with a yellowish green hue. Desert Trumpets are blooming. We found it difficult to get good pictures of this.
Patches of Desert Trumpets
Isolated Desert Trumpets
Desert Trumpet with these tiny flowers, associated with Halogeton glomerus
Halogeton is poisonous, at least for sheep. It invaded the United States since the 1930ies.

We are on County Road 1010 and at 12S 0568527 4302173 it descends to Horse Bench Reservoir. The Reservoir was constructed by CCC in the early 1940ies. Here the Painted Desert starts. It might not be large, but it has interesting details.
Some layers are bright white
Frothy texture
It is Morrison Formation

Be careful, some rocks have sharp edges like knives
We love these little hills!
Red, white and black
Red, white and a hue of blue!
Slopes to the North
No comments on the following pictures:

Desert Mules Ear
Seems to be an Astragalus species?
Horse Bench Reservoir - dry!
Sometimes it looks like holding some water, but in the last 10 years we found it always dry.
These Rocks are the reservoirs's distinctive mark

Morrison Formation
Morrison is well known for it's follsils. So called Fossil Point is nearby.
Fossil Point
A short and easy leisure trip.