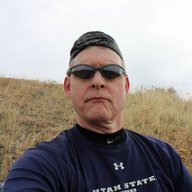 Joined

Dec 23, 2013
Messages

3,551
Headed out this morning to stash a one gallon jug of water, and a 32 oz. bottle of Gatorade along the Millcreek Ridge for my hike next weekend.
The route to 8194 is the same as Mount Aire, except when you reach the saddle, you take a left instead of a right.
We began our walk up the Millcreek Canyon road around 6:45-ish, with a nice 50 degree temperature at the parking lot. Once we arrived at the saddle, we headed up the ridge to the southwest. The trail along this section of the ridge can be hard to follow and we ended up having to bushwhack for a bit in order to reach the top of the ridge and unnamed peak 8194.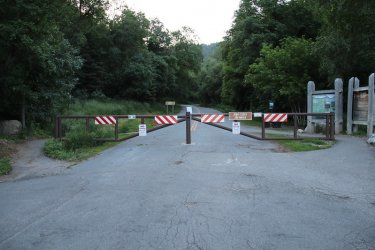 Gate still closed to upper Millcreek Canyon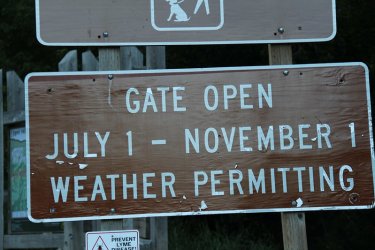 Opening soon though.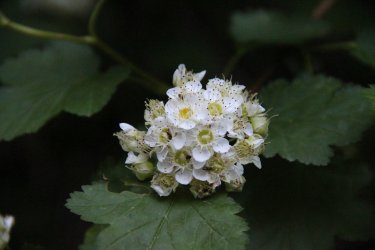 Mountain ninebark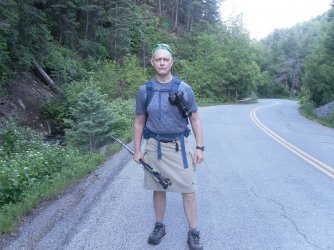 Ready for action.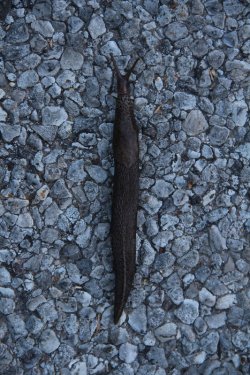 Leopard slug on the road heading towards Elbow Fork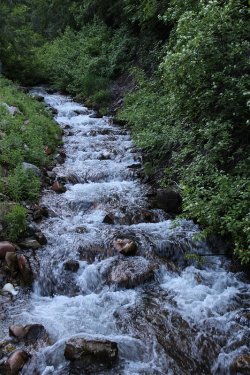 Cascading Millcreek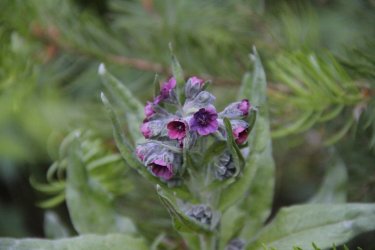 Hound's tongue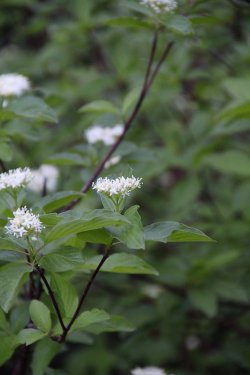 Red osier dogwood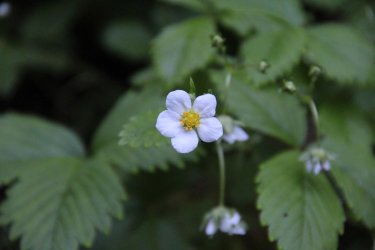 Strawberries are still numerous along the trail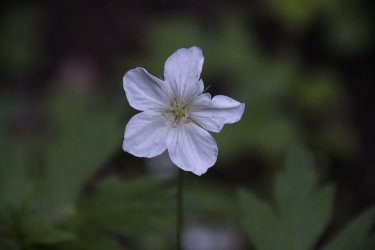 White geranium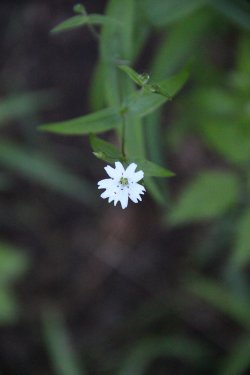 Starwort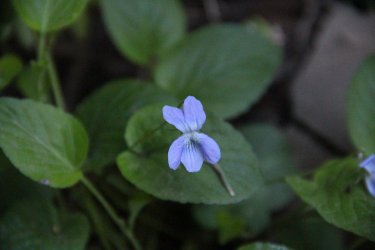 Violet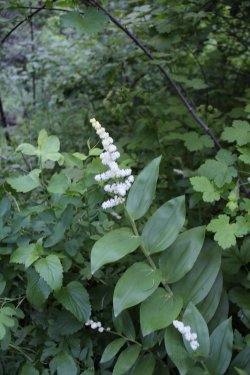 Solomon's seal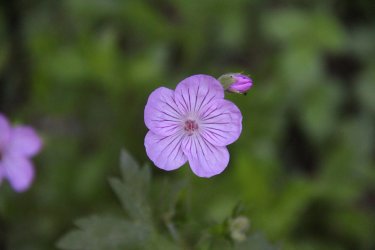 Pink geranium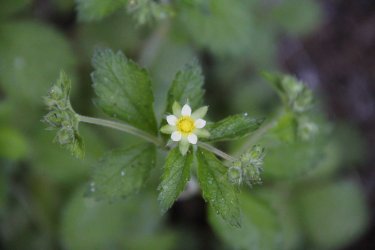 Sticky cinquefoil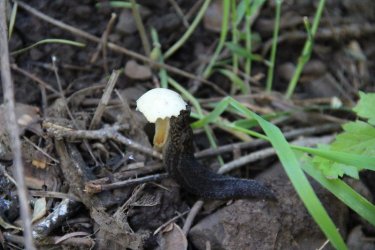 A leopard slug eating a mulch maid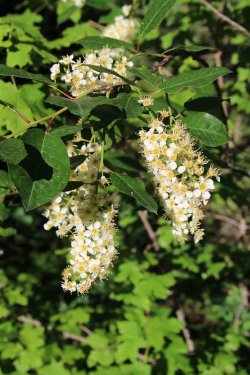 Choke cherry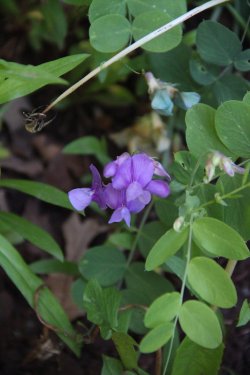 Vetch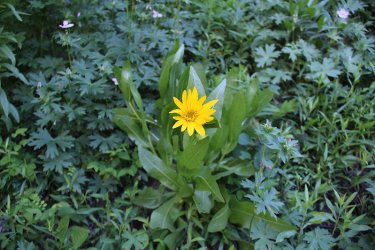 Mule's ear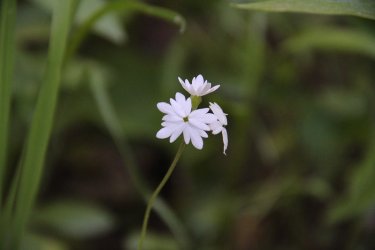 Woodland star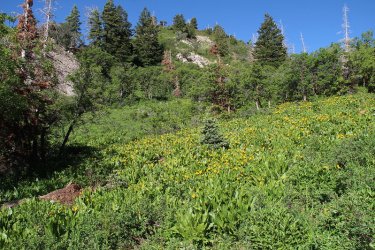 Approaching the saddle with an opening full of mule's ear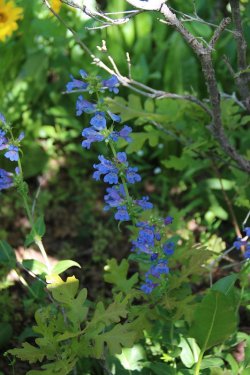 Wasatch Beardtongue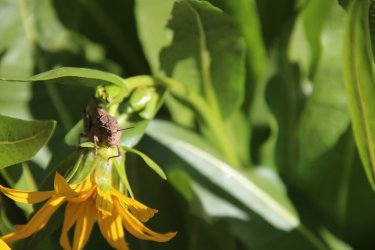 A grasshopper had his eye on the Scatman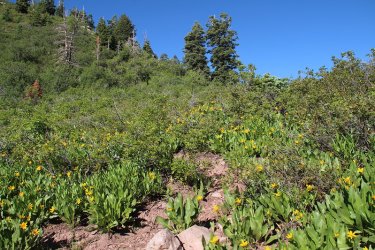 Beginning our climb up to the top of the ridge. Can you see the trail?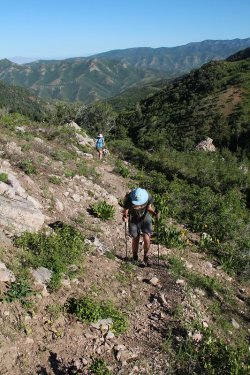 It starts off kind of steep once you leave the saddle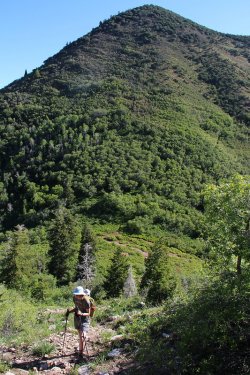 Katie, pausing for a moment with Mount Aire above, and the saddle down below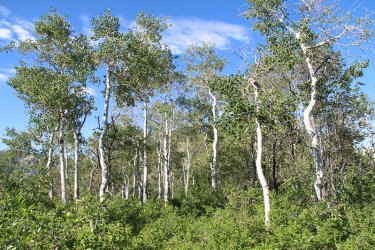 Aspen on our way up the ridge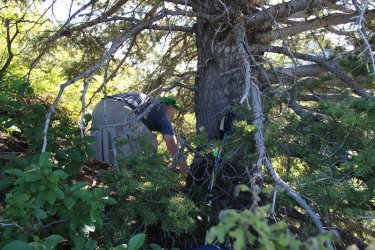 The placing of the jug. What precision!
It's a good thing I took
@Rockskipper
's "how to hide a jug 101 class" back in the 80's at
Utah State University. Thanks skipper.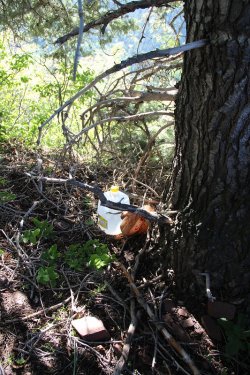 Most excellent.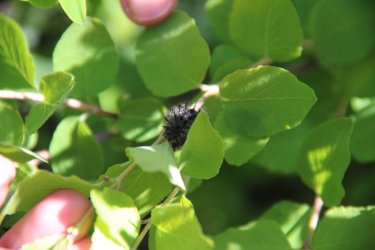 A spikey caterpillar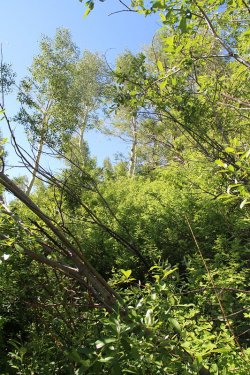 Into some serious bushwhacking now. Straight ahead is my motto.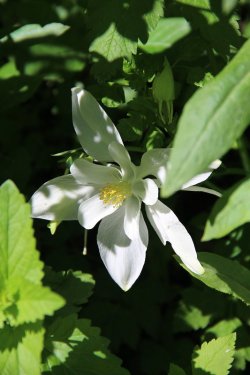 Columbine on the bushwhack section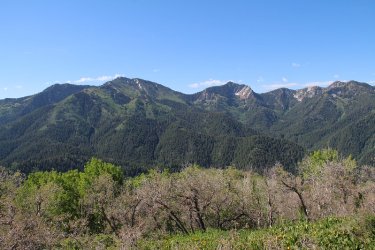 Once we broke out on the top of the ridge, the views to the south were spectacular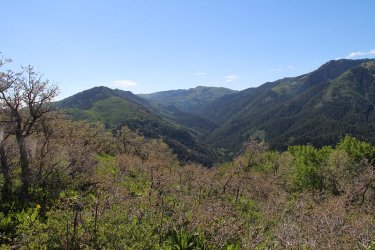 And a nice view of upper Millcreek Canyon from our vantage point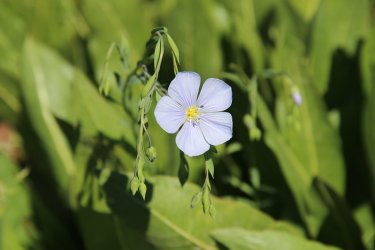 Lewis flax in the meadow where we stopped for a snack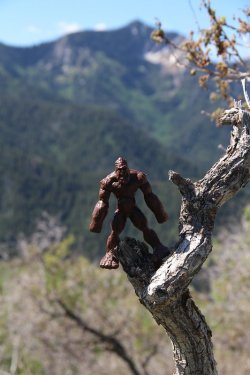 It exists!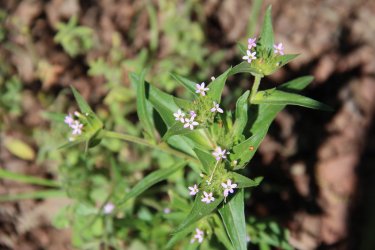 Narrow-leaf mountain trumpet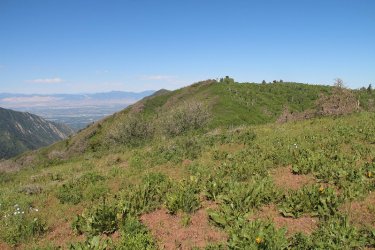 Looking west down the Millcreek Ridge from 8194, with the summit of Grandeur Peak barely visible in the distance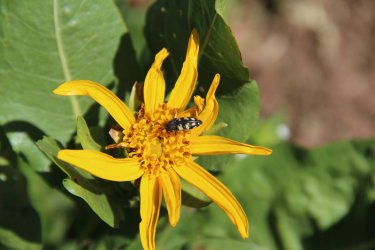 Some kind of beetle on a mule's ear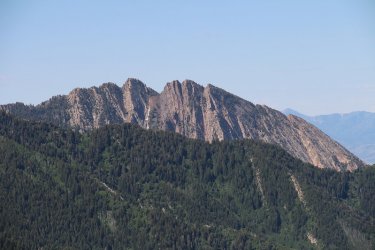 Mount Olympus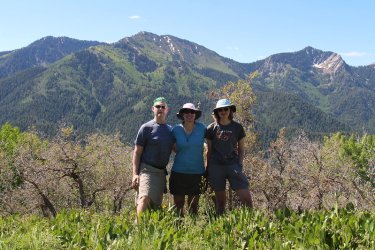 Summit shot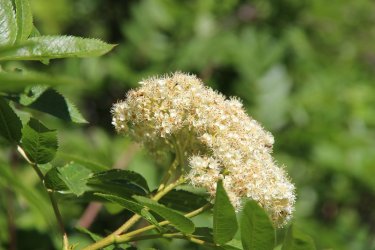 Mountain Ash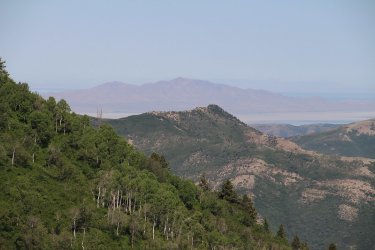 The high point of Parley's Ridge, with Antelope Island's Frary Peak beyond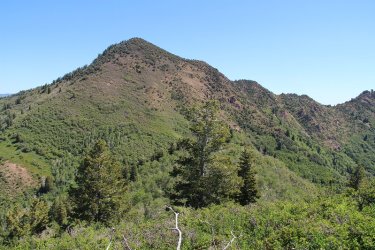 Mount Aire
Stink bug?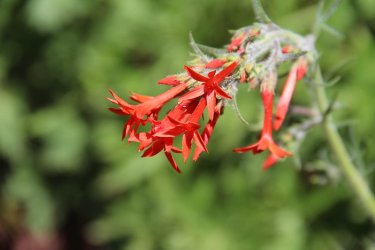 Skyrocket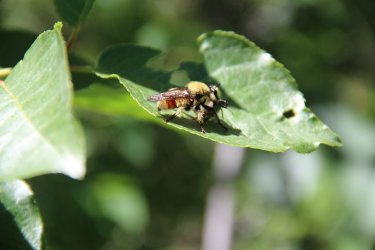 Robber fly with its prey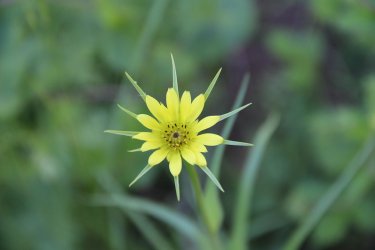 Yellow salsify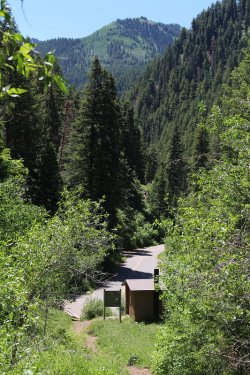 Back at the road.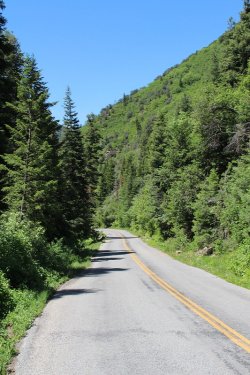 All that is left to do is walk back down the road to the gate and our vehicle.
The End.
Last edited: