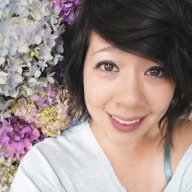 Joined

Dec 31, 2017
Messages

1,231
Get ready for a long one, folks! 05.25.19 - 05.31.19

https://evermoremoments.smugmug.com/Oregon-2019/
@Bobbiesworld626
and I had vaguely planned a 6-8 day trip to Oregon. All I knew in advance, was that I managed to convince Bobbi to do her first snowshoe at Crater Lake and for us to have our first overnight backpack in the snow! I had been watching avalanche safety on YouTube and bought us some backpacking shovels. I was very excited!
As the days approached we continued to not have a plan of where we were going before Crater Lake. So many trails are point to point and I tend to have an obscure issue with walking back the same way I came, especially on longer backpacking trips. Maybe two days before our adventure, we decided to attempt our first hitch so we could hike 40 miles west on the North Umpqua Trail.
We started our adventure Saturday 05/25, on Bobbi's Birthday!
We both stopped and had our first experience with Chick-Fil-A. I don't know if this fast food chain is in other states besides California, all I know is that people gush about it here. Bobbi and I try to make our trips involve as many new experiences as possible, even if it is just food. Hah! I wouldn't say it is amazing, but we got a cute picture out of it.
Bobbi's Cell
After an 8 hour drive, we arrived at Marsters TH and enjoyed a contented Subaru sleep.
We attempted our hitch around 08:20 in the morning. There were not a lot of cars on the road going either direction. I figured it was too early, but we went ahead and continued to thumb it till around 10:00. As soon as we decided to stop and start figuring out a Plan B, the cars showed up speeding down 138, ready to enjoy Memorial Weekend.
Bobbi's Cell
Failed Plan B - unmaintained trail with so many fallen trees!
Bobbi's Cell
We attempted a Plan C, and Plan D. After Plan D failed, I lost my cool. Luckily, Bobbi was there to talk me down and figure out a Plan E. We found lots of open sites at Toketee Lake Campground and salvaged the day with a fire before the rain came.
Big O' Shroom!
Monday 05.27 - I have been to this area before, so knew there were gorgeous waterfalls to be seen! Unfortunately, I didn't bring my tripod since we were supposed to be burning miles, so it wasn't a WASTED trip, but photography wise I was really disappointed in myself and the missed opportunities. I didn't even have the iniatitive to wake up early and find good lighting.
Whitehorse Falls - 14 ft
Clearwater Falls - 29 ft
Ripped my first pair of Frog Toggs.
Bobbi's Camera
Watson Falls - 272 ft - I remember climbing to the base when I was there 2 years ago and getting soaking wet. It was an amazing expereince and I had every intention of doing it again, but I came prepared this time.
Bobbi's Cell
Columnar Basalts
Toketee Falls - 120 ft - I had heard that there was a way down to the base and had considered we look around and make an attempt at getting down there. Luckily, we came across a dad and his young children who told us how to get down, a couple still filled with adrenaline, and then we got to the waterfall perch and got to watch a couple climbing back up. This couple seemed competent and experienced and it did not ease my fears to watch them clambor up. Everyone assured us that we could do it, so down we went. Bobbi was wonderfully patient with my turtle like pace.
Perch.
Bobbi's Cell.
Quite natural for our excursions, it started to rain shortly after we got to the base. My panic set up residence in my gut and I made us leave.
Next was the hot springs! We took the short, steep hike to the springs and ran into both couples that had just come from Toketee. They were glad to see we had made it out safely, despite the rain.
First, we climbed down another rope (not as steep) to get to the spring next to the river. It was the coolest one, but still nice and warm. It was decorated with very small, talkative, bats.
Bobbi's Cell
If you can't tell, these are cute little bats that I was petrified to get close to. Haha
Unfortunately, neither of us took photos of the area. There were a lot of people. I think there were 9 hot springs. I can only imagine how crowded this place gets on weekends. I felt very lucky that we were able to find springs with no people or at least small groups. We cooked ourselves in the scalding spring at the top and headed back to camp
Tuesday 05.28 - We started the day to Falls Creek Falls - 85ft.
This is where, two years prior, I walked my first trail and came upon my first waterfall. My life changed in that moment and my addiction to the outdoors began. Falls Creek Falls is definitely that turning point in my origin story! I still love the falls and the trail. This ended up being the only trail where I was able to find some wildflowers.
Bobbi's Cell or Camera
This flower is cool, it hangs upside down!
Cutey snake!
We stopped and enjoyed lunch at the Steamboat Inn garden.
I don't know what these flowers are...but I fell in love with them. I have even considered trying to garden just so I can have them!
We decided to head back to Toketee Falls and give it another go. The fact that this was the second time we were climbing down to the base, did not ease my worries. My heart raced until we made it safely to the water.
Swimming at the base, a wonderfully bracing cold.
Bobbi's Cell.
Like an amphitheater of Basalts. Unique and stunning!
Climbing back up.
Bobbi's Cell
We returned to the springs for more relaxation. Tuesday consisted of a lot more skinny dippers, including Bobbi. We joined a spring with Dustin, Derek, and Will and made fast acquaintances. After the springs, we all set up camp at Derek's free campground and enjoyed a fire before they left for a midnight dip at the springs.
Bobbi's Cell
I am going to leave out the details, because this Trip Report is already quite long. Basically, I got psychotically worried and drove off to find Bobbi at 03:00 in the morning. I hiked with fury, anxiety, and fear. I took a breath when I saw her safe and sound at 03:40 and laid down.
Wednesday 05.29 - We drove to Roseburg and saw Aladdin! We tried to remain unbiased, because we love the original. It ended up being a great treat! I think we enjoyed every minute. We danced in our seats and laughed hysterically. The only awkward part was the fact that no one else in the theatre laughed or made a peep. We were definitely 'those people'.
Bobbi's Cell
Thursday 05.30 - We packed up camp and headed to Union Creek. Of course, no trip is complete without me falling several times.
We were in no hurry to get to our cabin, although we were in desperate need of showers. We pulled off and hiked to National Creek Falls.
While trying to get back across the river, I slipped on a wet log, fell directly on my tailbone, and fell into the water. I managed to keep my camera in my hand and out of the water. I pulled myself up onto another log and listened to the echo of the impact reverberate in my eardrums. The pain was intense and pulsing throughout my backside, tears automatically streamed down my face, and I made a thoughtful effort to breathe again. The pain began to subside and we made a slow hike back to the car.
Bobbi's Cell
The injury is mild discomfort as long as I don't do anything that puts direct pressure on the area. It ended up bringing a lot of laughs. I imagine I was quite hilarious trying to flop into bed. Our cabin was very nice and Beckie's Cafe across the street had amazing food! They seemed to be famous for their homemade pie and I definitely want to go back and stay there again.
I could only manage one more hike to Pearsony Falls.
Then we drove to Crater Lake to hopefully find some clear skies and a nice sunset. Weather for Thursday and Friday was supposed to be rain and thunderstorms so we wanted to take advantage of any time we could get there.
I have never had a big desire to go to Crater Lake. The only time I think it looks attractive in photos is in the snow. I was pretty bummed that most of the snow had melted around the lake. I wasn't awestruck by what I saw, but it did appeal to me enough to go back next year in higher snow. I would love to attempt to snowshoe the 33 mile rim, it is on my bucket list.
It was an uncomfortable night sleep for me, but I managed and was excited to get up and go the next day. We stopped by the Backcountry Ranger Office, they were all in training and could not help us. Looking at the weather, we decided to cancel our camping adventure and just snowshoe around until the rain showed up.
Bobbi's Cell
Bobbi's Cell
I got hot. Snow felt good on my tailbone.
Bobbi's Cell
The end.
Last edited: