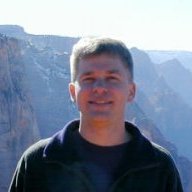 Joined

Mar 28, 2012
Messages

2,146
A buddy and I headed up the Lake Fork Trail this past Friday morning. The Moon Lake Campground was in bad shape and was closed due to flooding -- I think from the big rains on Labor Day this year. In one spot where the trail is passing above the lake, some sort of big rockslide or mudslide had obliterated a short section of the trail. Also, the bridge where Brown Duck Creek enters Moon Lake is gone (well, not gone, but it's no longer in a location where it is helpful).

Lake Fork is LONG, but super pretty, it was a pleasure spending a day alongside the Lake Fork River in its dramatic inner gorge. We had thought that with a 9:30am start we might be strong enough to reach the upper basin on Friday, but we weren't -- we stopped at a pretty campsite a few miles short of that goal. There's very little camping on the first 5 miles of the Lake Fork Trail but after that it's possible to find camping, though the trail spends a long time in some burned zones that aren't too nice.

On Sat we nosed around the upper part of the Lake Fork drainage, this area is really great, just gorgeous with a pile of 4000m peaks visible. We had thought about going up to Red Knob pass but an early return to camp proved more tempting. Today we walked out. When we got back to the Lake Fork Trailhead parking, there were no vehicles there other than mine. We saw two people in total on this trip: a lady on the highline trail and then also one person on the Lake Fork Trail on Saturday morning. A nice bonus: there didn't seem to be any cows in this basin.

I hadn't walked more than the first couple miles of this trail before, and overall haven't spent much time at all on the south side of the Uintas, but this was a nice introduction and I hope to go back.