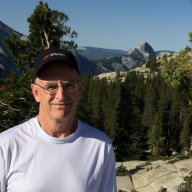 Joined

Jan 18, 2020
Messages

11
I'm looking for some advice on the Uintas (or suggestions for an alternative location). We've been trying to do a week long trip every summer for the last few years and, due to various job related restrictions, the group can only schedule a trip the last full week of June (2020).
We are just starting to look at the High Uintas in Utah because it is within a few hours drive of a major airport. Transportation/logistics are one of the key factors for us in trip selection since we are coming from the southeast. After reading some of the posts here, I'm concerned that there may still be significant snow in the Uintas at that time of year. Seems like most people plan on late July and August for trips there. I realize this is only January so it's impossible to predict what the snow pack will be like this year, but I'm asking in general based on your experience with the Uintas, is it foolish to plan a trip there in late June? Are there sections that would be OK or that for sure that should be avoided then?

Thinking outside the 'box' do you have alternative suggestions if what we're considering is not viable?
Here are our other parameters: based on our age and the elevation change, probably 30 to 40 miles at about 8 miles a day. We can probably tolerate up to about 11,000' elevations. There will likely be 7 to 8 of us.

Thanks!