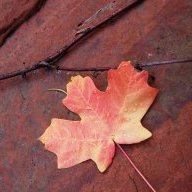 Life really is better Here
.
Joined

Apr 20, 2013
Messages

859
I was up there Friday morning dayhiking around the Clyde Lake area and they weren't bad. We wore bug spray and saw a few when we would stop, but it wasn't bad at all.

Not the most helpful update though because evening is when they start getting bad.
Ended up near Clyde/Three Divide Lakes etc from Friday to Sunday.
Bugs are dropping off, just a little annoying. I do not use bug spray, just long sleeves and such, but only had a few bites over 3 days.
The flowers are about peaked and even though there was little monsoon until this past week, they were about as good as last year.
We need
@scatman
here but, flea bane, paintbrush and others were exceedingly plentiful.
I let the boys and nephews sleep in, and sat here for an hour Sunday morning before packing up to go home. Long enough for a pika to gain confidence and creep up to me to harvest some grass, and for a hummingbird to think my orange hat was a flower a few times. Only killed two mosquitoes and flipped off a couple spiders that whole time.