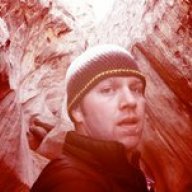 ^^^^^^^^^^^^^^^^^^^^^^^^^^^^^^^^^^^^
Joined

Jan 18, 2012
Messages

464
It's been a long time since I've been out and doing anything. Football season started a bit earlier for me because I'm part of the board for our league, which means more time spent getting things ready for 200+ kids to play football (lots of paper work, fundraising, follow up, etc.) My brother Russ recently bought a backpack and wanted to get out and do a test trip to get used to it. On a whim I noticed that I had Saturday evening clear, so I jumped at the chance. My brother in-law Nate also came along.
I had a game to coach on Saturday that didn't end until a bit after 3pm, so we had to book it right from the game to my house to pack and head on up. We made it to the trail head about 7pm and booked it up past Lilly Lake, Wall Lake, and set up our camp above Wall lake at Twin Lakes.
At the beginning of the trail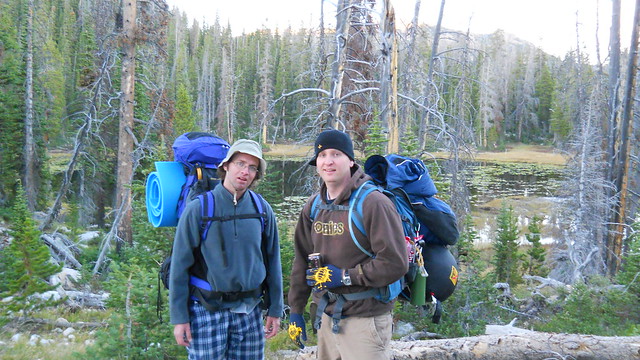 I snapped this picture from our camp site.
We got a fire going and set up our tent, then out of bear paranoia and joking around, we started goofing around and building a drift log fortress around our campsite. Here are our pictures from the next morning.
Armed for bear
After a lousy night of sleeping, we packed up and headed down to complete the loop trail past Clyde lake, Watson lake, and Cliff lake.
After getting back to the truck, we loaded up and stopped by the Provo River falls, then headed down to Cataract Gorge, which my brother in-law Bill has been to a few times before. The road down was only 6 miles, but it was BUMPY and seemed to take forever, even though it only took about 30 minutes.
Provo River Falls
Cataract Gorge
Nate hanging from the zip line
The zip line wouldn't zip, so I decided to make use of it the best I could
Russ and I doing one of our poses from our youth (kind of backward though)
After Cataract Gorge, we stopped by the Duchesne tunnel, which is a 6 mile tunnel bored through the ground from the Cataract Gorge area to the Provo River (provides more water to Utah County). Pretty impressive to see this as it was done back in the 40's and 50's. 
Long echo
It was a fun trip that lasted less than 12 hours, but worth it.