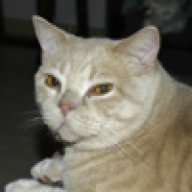 Joined

May 29, 2013
Messages

136
Our plan was to travel to Hanksville but a lot of rain on UT 24 stopped us. We decidet to turn around, heading back to Moab for a lazy afternoon. East of Green River on I 70 we saw the Book Cliffs in a quite different manner than usual. Grey was replaced by a much darker color, black in places. Interesting and no rain there.
We decided to leave the interstate at exit 175 - Floy - going onto old US 6 in a western direction. After one third of a mile a good gravel road branches off to the right crossing the railroad track. This is Floy Wash Road.
Crossing the railroad - Hatch Mesa
The topomaps show a ranch up in Floy Canyon about nine miles north of the railroad.
More of Hatch mesa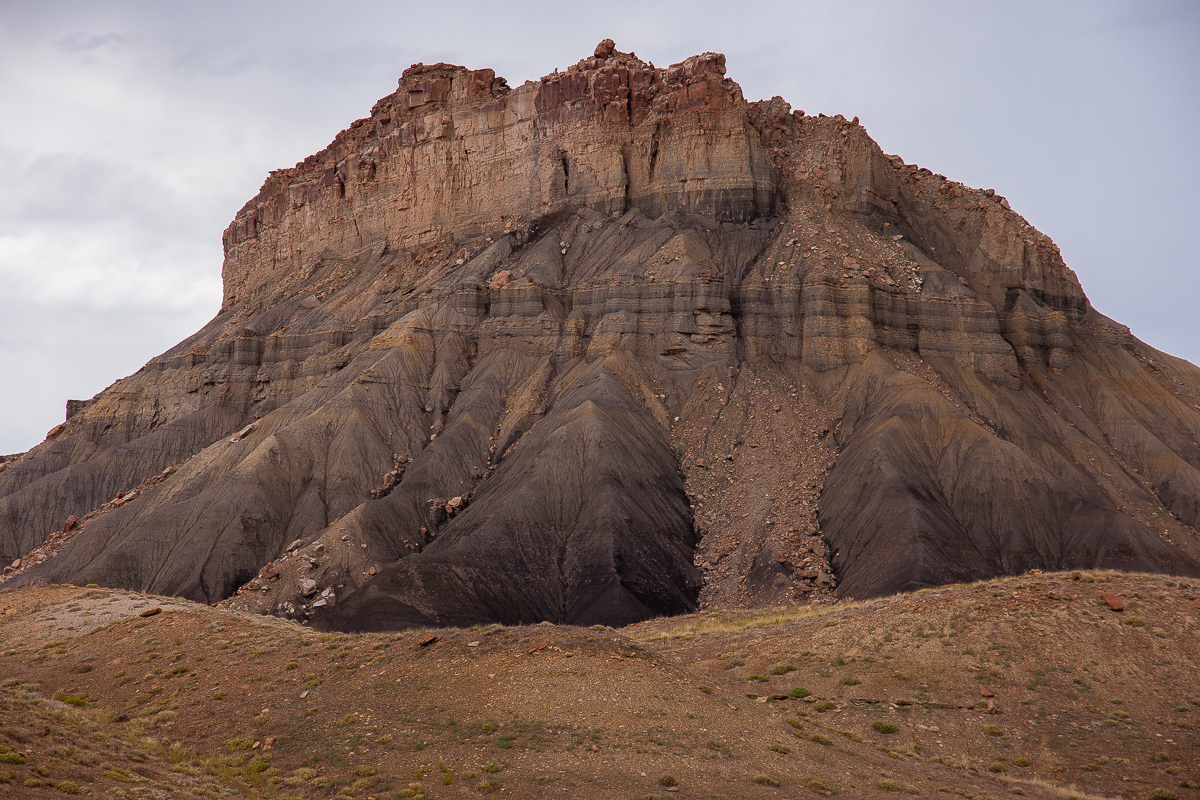 Details of ledges and cliffs
The road is good enough for any car
Christmas Ridge to the east
This is Green River Gap between Hatch and Horse Mesa
There is a fork in the road at 12S 0594700 4312920. We use the right branch following Floy Wash farther north to the ranch.
Trough Spring Ridge
Floy Wash Road
Another part of Christmas Ridge
Pictures of Trough Spring Ridge
Is this coal?
The canyon becomes narrower, the road a bit less good but never really bad. Reaching some kind of a basin we saw a building, a fence and a sign "Private Property". We did not enter even if the maps promised a road going north for a short distance.
View from the basin bottom
Turning around we went back to the fork mentioned above, trying the left fork. The road leads to Trough Spring and into "The Basin" as it is named on the maps. (Not that Basin with the building.)
"The Basin"
Grey and tan
Road in "The Basin"
Is that coal?
Several stages of a blooming thistle
Book Cliffs north of "The Basin"
After a while the road lead us to the Private Property sign again at 12S 0599830 4319260 (nearly!). Again we are heading south.
Christmas Ridge again
At 12S 0598330 4316440 a spur is heading southeast to Crescent Junction. The pass north of Christmas Ridge has only a hight of approximately 250 feet over Floy Wash. It is called Thompson Pass.
Thompson Pass
Crescent Canyon (there is another road)
Crescent Butte
A nice trip by chance. From Crescent Junction we went home to Moab.