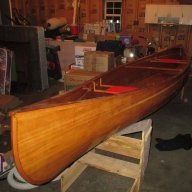 Joined

Jan 20, 2012
Messages

719
Anybody else have trouble with Coleman propane cylinders lately? I bought a two 2-packs of their propane cylinders and the threads didn't screw on to the pressure regulator of my stove. Having 4 propane bottles not screw on to the regulator sure is a bad way to go after you've mixed your pancake batter. It's not the regulator, because other bottles have screwed on just fine since then.

I contacted Coleman about the problem, and they basically said "It's manufactured by someone else, contact them at this contact info". I'm not impressed with the Coleman customer service response.

Anyone else had similar problems?