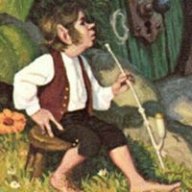 Joined

May 31, 2015
Messages

5
I'm hoping to move to southern Utah next year, mostly for the outdoor opportunities. I'm also in the market for a new vehicle. So, I was thinking: how necessary is 4-wheel-drive to really enjoy the southwest backcountry?

I know most trails are accessible by regular passenger vehicles, but how many of the iconic "must-see" destinations are only accessible with real hi-lo 4WD? I don't want this thread to turn into a which-vehicle debate, but I was wondering if I would be doing myself a disservice if I didnt have a capable truck or SUV. (Not a rock-crawler, just a daily driver that can get me where I want to go.)

I'm mostly talking about hiking, backpacking, and camping opportunities. Can I get to that awesome trailhead with only, say, a Honda Accord? Last year's visit to Utah/Arizona was greatly complicated by rain and rocky forest-service roads.

Thanks in advance, and I hope this is in the right place.