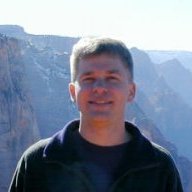 Joined

Mar 28, 2012
Messages

2,027
My mountain bike is some sort of not-remotely top-of-the-line Trek from the 90s, I doubt it's worth $100. I mostly like it just fine, and I don't want a suspension, and I have zero interest in riding aggressively. I will never compete against another human being while riding a bike.
On the other hand, I would like wider tires and some newer components like disk brakes. My main interest looking forward is longish rides in the desert: so lots of rocks, gravel, and sand. Perhaps some bikepacking. I'm not convinced that the weight and awkwardness of a true fat tire bike is worth it. Anyone know what it is that I actually want here? I was sort of looking at the Surly Krampus:
https://surlybikes.com/bikes/krampus
Anyone have good opinions about this one, or suggestions for other places to look? Thanks!!