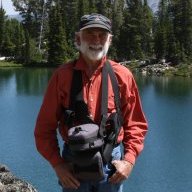 Joined

Sep 30, 2014
Messages

475
We bailed out of town Friday, Sept 19th at about 2 pm for another foray to North Meadow Creek (Madison County, MT) after getting snowed out of there over Labor Day weekend. This time the weather was as perfect as it can get but it did test the limits on my 15 degree rated sleeping bag and I had to sleep with the water filter to keep it from freezing. The 5 miles of Jeep trail is most definitely Jeep trail by any definition. It takes us close to 2.5 hours to get from the trail head to Upper Twin Lake. At Upper Twin, we slipped on the packs and continued another 1.5 miles to an un-named, small lake. This is one of the trips we like to do on an annual basis. Scenic, close by, good fishing combined with some real off-roading. What's not to like?
Swayback Road, below Revenue Flats.
Ward Peak a couple miles below the start of the Jeep trail (FS 965).
North Meadow Creek in one of several meadows, about half way up the trail. There was a little forest fire smoke. Cali source?
Upper Twin Lake, end of the Jeep trail.
From Upper Twin it was backpacks. Ward Peak from what we call Elk Meadow-always beds and scat everywhere. Didn't see any elk but there was a coyote there.
Lady of the Lake Peak from the same meadow.
Our destination.
The dawarf birch was in a class of its own. Not sure why, but I haven't found that shrub elsewhere in the Roots.
Pikas were seemingly everywhere. We saw at least 5.
Upper and Lower Twin Lakes with Revenue spires and Madison Valley in the distance.
Saturday, I spent the day wandering while my wife was having a great time with the Yellowstone cuts in the lake. I'm guessing it was a fish about every 3 or 4 casts. Over the last 10 years, the fish in this lake appear to be growing smaller in size, no doubt as a result of apparently high reproduction success-everything from about 1 pounder's to 2 incher's. We had one of the larger ones for dinner.
Pictures from the walkabout.
Lady of the Lake Peak.
Kanine in the krumholtz.
South Baldy Mountain.
Un-named peak.
Amazingly, still a few late bloomers even though the leaves were all froze off.
One of the small streams feeding the lake.
What my wife was catching.
Why I still get to do this stuff.
A little light play on a submerged boulder.
Sunday morning was clear, cold, and no breeze.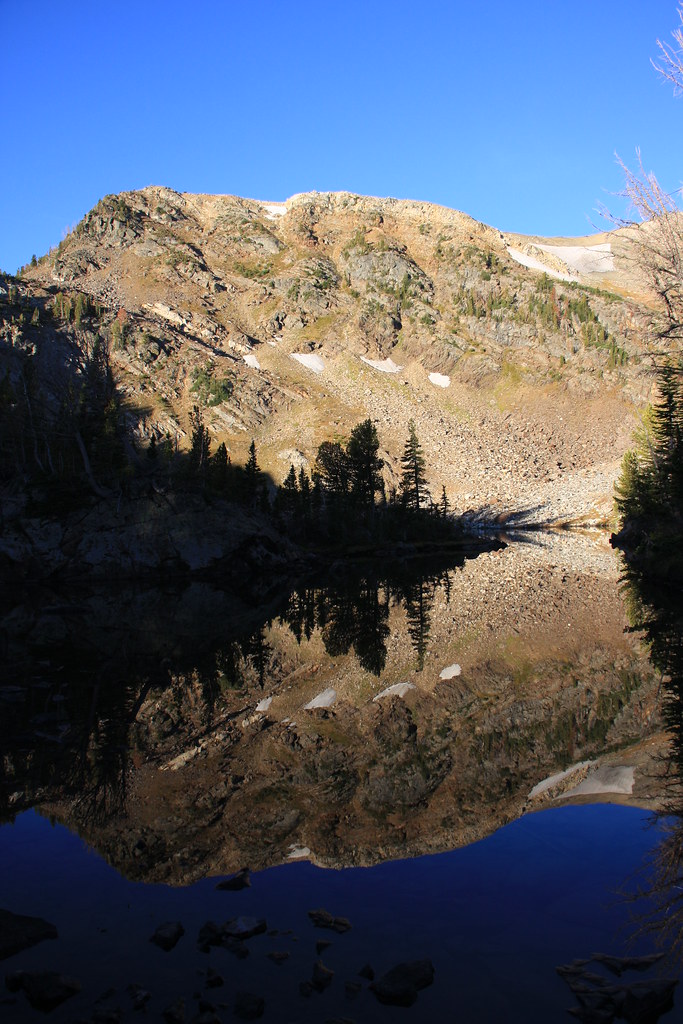 There were still some sizable snow banks.
More bog birch.
Another un-named rock pile.
Alas, all good things come to an end-on our way back to reality-sigh.
Featured image for home page: