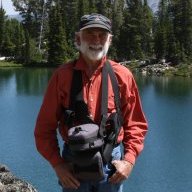 Joined

Sep 30, 2014
Messages

475
My wife and I did this trip a couple weeks back-strictly Jeep camping and day hikes as it is getting too cold for the elderly to backpack all the cold weather gear. The first day, after driving over to Sheridan, MT from Bozeman, we parked the JK about a half mile above Leiterville on Wisconsin Creek on FS Road 157 and hiked directly west up some steep terrain to a speck called Mud Lake-in a vain attempt to see some critters. The elk stench was indeed strong but only a few fresh tracks along with a rather large rear foot print of a bear along Mud Lake. We then returned to the Jeep and drove the rest of the way up to where the travel plan says you're supposed to stop and set up camp in a meadow perhaps a hundred yards from the Jeep. FS 157 is a typical 2 mph Jeep trail above Leiterville.
The following morning we packed up camp and then hiked up to Sunrise Lake.
Hiking to Mud Lake. View to north with APA Mountain at far left, Lakeshore Mountain in the middle and Mount Jackson to right center.
Mud Lake with Old Baldy Mountain peaking out from behind.
Camp with Sunrise Peak for the background.
Canines in cold weather mode.
Wisconsin Creek near the head of the meadow where we camped.
Small tributary to Wisconsin Creek.
Old Baldy Mountain from about a 1/4 mile below Sunrise Lake.
Token canine shot.
The moose log above Sunrise Lake.
Sunrise Lake. There was a very stiff breeze blowing so my wife didn't have much fun trying to catch cuts.
Un-named mountains at the ridge above Sunrise Lake. The Lost Cabin drainage off the South Boulder River is on the other side.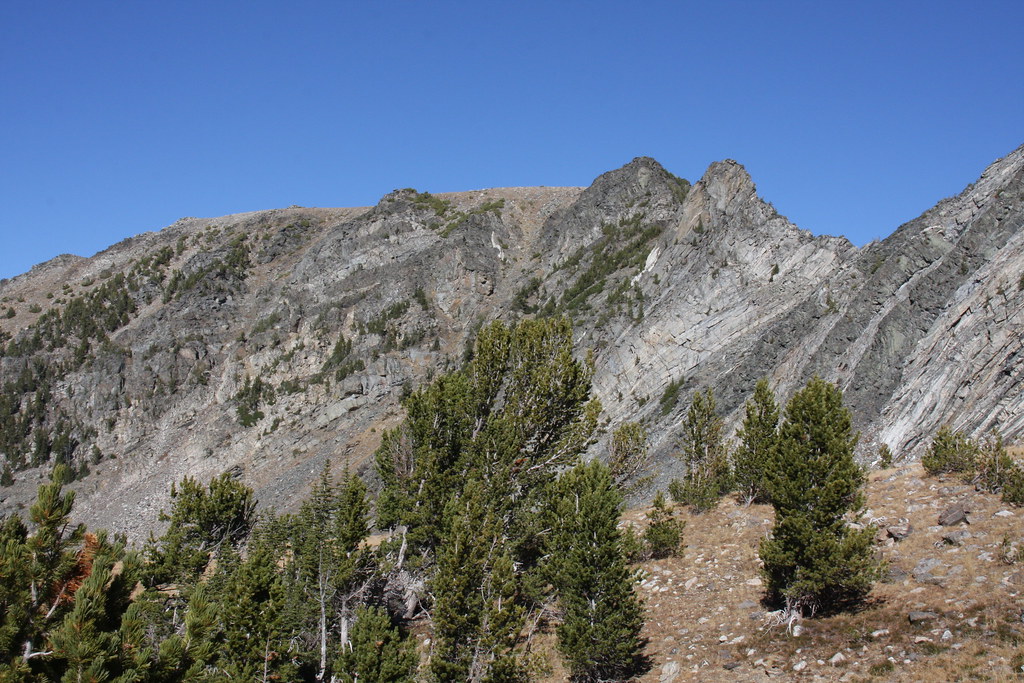 Mount Jackson (left) and you can see a sliver of Lower Twin Lake below the talus at the center along with a bit of Upper Twin through the whitebark's in the right foreground.
Sunrise Peak from below Sunrise Lake.
We may get out on some day hikes yet, but think that is pretty much the end of the camping for the year.