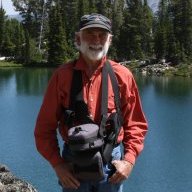 Joined

Sep 30, 2014
Messages

475
Access to this area is via Sheridan, Montana on US 287. Wisconsin Creek Road (FS 157 at forest boundary) exits US 287 about 3 miles west of Sheridan or you can take a short cut directly from town if approaching from the east. The Noble Fork Road (FS 8300) splits from FS 157 approximately 6 miles from either Sheridan or US 287. FS 8300 proceeds northeasterly about 6 miles to Noble Lake.
This trip was a July 4th, 2012 trip and the FS had a temporary road closure at a bridge about 2.5 miles above FS 157. We backpacked the other 4 miles to the lake. We had planed to drive the Jeeps to the lake and had to shuffle a bit of gear at the closure. I should also add that the packs were a good deal heavier than desired because of this unanticipated change.
About 1.25 miles above the partially washed out bridge (reason for closure) lies the remains of the Noble Mine. From several mining publications I have, this mine was apparently being worked as the Company Mine in 1914 but had been operated by the Noble Mining and Milling Company for a number of years prior to that time. It was reported idle "for a number of years" in a 1933 report.
Loading dock and warehouse?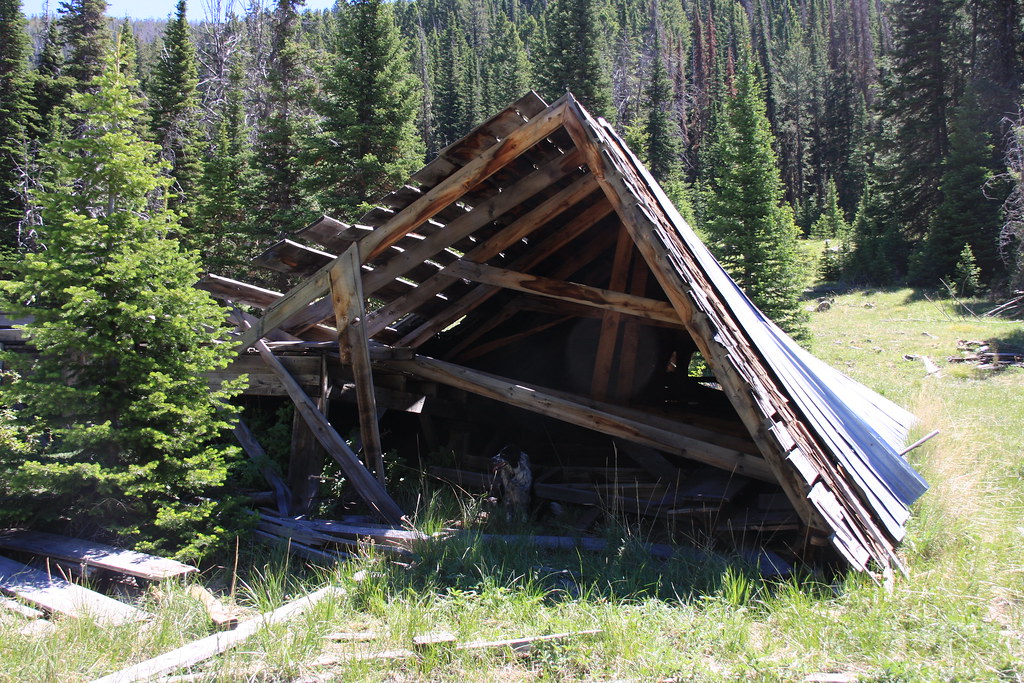 Mill remains.
Ore was apparently moved from the adit to the mill on a tramway.
The one remaining kind-of intact cabin.
The trail above the mine passes through several meadows, this one at Butterfly Flats.
Noble lake and un-named mountain.
Noble Lake and Spuhler Peak.
Cabin on north side of the lake.
On Day 2, we headed back down FS 8300 about a mile and then east on FS 6015 to Mustard Pass. Part of this was off-trail through some really scenic wet meadows.
Sorry about the dog butt.
This trail passes close to Blossom Lake. Blossom Lake with Cloudrest Peak behind.
View to northeast from Mustard Pass. Granite Peak and Indian Creek drainage. Rossiter Lake is barely visible below the saddle in the far ridge, Lonesome Peak and Long Mountain on right.
[
View to southeast. Thompson Peak and yep, a bit breezy.
And a hazy view across the Bevearhead/Jefferson River Valley at the Pioneer Mountains to the west.
A lot of phlox at the pass.
Another view of Blossom Lake/Cloudrest Peak while descending the pass.
View to west from Blossom. Old Baldy Mountain. We ate luch here.
After returning to camp, I headed up the bowl northwest of Noble Lake.
The last day was a rather uneventful packing up and heading back to the Jeeps. On a postscript, we returned to this place the third week of August, 2014. The closure sign was gone but no work was completed on the bridge. August or not, it was a 30 mph wind and snow.