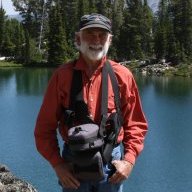 Joined

Sep 30, 2014
Messages

475
Indian Creek lies in between Wisconsin Creek (on the west) and Mill Creek (east) on the southwest side of the Roots. Access here is through Sheridan, Montana on Indian Creek Road that makes a couple of zig zags north of town before heading northeast up the drainage. From Sheridan, it is about 4 miles before the road turns to a Jeep trail and then approximately 4 additional miles to the hiking trail head. Rossiter Lake lies in a large cirque with Granite Peak on the north and Noble Peak/Mustard Pass to the west. From the trail head to the lake is close to 4 miles on FS Trail 6015. FS 6015 continues about 2.5 miles through Mustard Pass to its junction with FS Road (Jeep trail) 8300 in Noble Fork.
I didn't get any photos of the trail on this trip. Photo from a little above Rossiter Lake looking south. Peak is un-named and just west of Thompson Peak.
We set up camp on a small bench southeast of the lake.
Rossiter Lake and Granite Peak. There is a lot of avalanche debris here and the lake has a lot of tannin content. No fish. This is the only lake in the Roots I have observed this.
Another view down Indian Creek. FS Trail 6007 to Hill Reservoir, Taylor Lake and Bow Basin proceeds up the draninge just off the right of the limb.
Cloudrest Peak with Mustard Pass to right.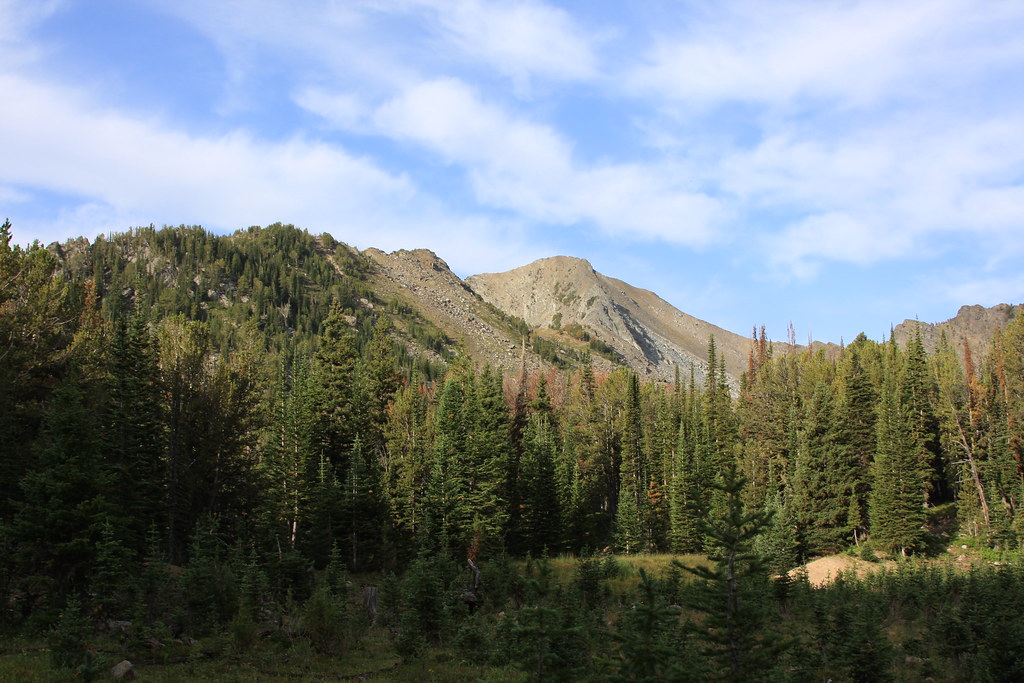 Due to lack of fish, we bailed early the second morning. We dropped the packs about a mile below Rossiter and off-trailed a bit until we intersected FS 6007 and hiked to Hill Reservoir/Taylor Lake.
Hill Reservoir with Bow Basin behind. There hasn't been any water stored here for at least 5 years and suspect it was another victim of the up-graded Federal dam safety regulations. Need to do some more exploring in Bow Basin----
Taylor Lake-probably should be more appropriately named Taylor Swamp.
And a few artifacts from I assume the building of the reservoir dam. There are a few remains of a cabin.
Going to try to get in here again in 2015. Perhaps camp at the trail head and make a couple day hikes, one to Bow Basin and the other up South Fork past Thompson Reservoir to revisit Gneiss Lake.
Featured image for home page: