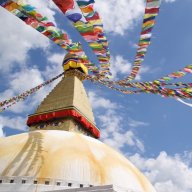 Joined

Feb 14, 2019
Messages

1
Hi all,
I've read a potentially awesome tip on here and would love to throw a question or two to the Teton Crest brethren. I managed to nab a permit for the Shelf for our first day (6 total people in the group) but I need two more (hopefully N Cascade and Upper Paintbrush). I was reading a suggestion that one should consider Colter Bay as a better chance to score the permits that I'm seeking due to lower volume/competition. Is there any truth to that? I'm planning on showing up 1.5-2h early no matter where I go.

Also, for time to arrive at the camping zone to score a site... when do they usually start filling in? We have a long 2nd day from the Shelf to (hopefully) N Cascade which'll definitely put us at the lower end of N cascade after 12pm (which is when I've read that the fill in starts to happen). I know that the view gets better as you go up the canyon but is there still a good view even from the lowest site?

One more thing. Any tips on good and reliable nearby choices for dispersed primitive camping on the day before I try to score the permit?? I haven't had much good luck getting any camping in national parks.

Any info would be greatly welcomed!
Last edited: