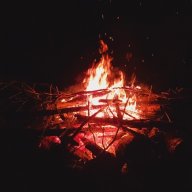 Joined

Aug 13, 2019
Messages

138
Now on what you posted for essential and non-essential. I would leave out the Open Creek Area, pretty forested drainage. And for what you want to see, would leave out the North Fork of the Buffalo. The North Fork of the Buffalo is some ways away from the other areas. Plus the North Fork of the Buffalo burned in a fire in 2012. The Upper parts are highly scenic but burned in this fire in places. Hiking here all along the Continental Divide from near Two Ocean Pass all the way over to hear Yount's Peak is also really nice and super wild with many nice nooks and crannies.

Now Upper Pass Creek is gorgeous with the huge meadows. The Upper Thorofare Creek is nice with it's abundant meadows. The South Fork of the Yellowstone is gorgeous with mountain meadows, forests and cliffs, waterfalls, then the huge alpine basin with Yount's Peak. Near here also is Marston Creek which has a trail going down to the South Fork of the Shoshone which could be a route in coming back out also. The lower parts of the South Fork of the Shoshone is in a canyon near a mile deep with high cliffed peaks on either side. There is some nice meadows up a short ways from where the Marston Creek meets the South Fork of the Shoshone. Also if you get near Yount's Peak, Yount's Peak is an easy climb with a tremendous view! Do highly recommend it!

Some ideas could be to take an outfitter to Hawks Rest. Then go up the Upper Yellowstone and the South Fork to the alpine basin. Then over to the North Fork of the Yellowstone's head basin. Up a nearby subdrainage, thru a mountain notch and down to the Upper Thorofare River, down the Thorofare River, see Hidden Creek if one has the time nearby. Then up Pass Creek or North Fork of By the Creek to Upper Pass Creek and it's meadows, and down Ishawooa Creek.

Now you could do this in reverse with after Yount's Peak, go out via Marston Creek and down the South Fork of the Shoshone also. I have also done trips where I left Turpin Meadows , went to Hawks Rest, up to Yount's Peak, then out to Cody via Pass Creek and Ishawooa Creek. I then resupplied in Cody and went back to Jackson Hole over the mountains. Much Much Much to see in all of this area. Now in only 8 or 9 days do feel you will be barely scratching the surface do think.

It is all up to you. Just some thoughts here. It is some big big country. You could spend a multiple of summers in here like myself with still not seeing everything.

Wishing You The Best!
Thank you so much for all of the information. One thing that seems like a bit of a bummer is that though I'm sure the trip into the Thorofare is beautiful, it seems like the really good stuff doesn't start until you're back in there, which is at least 2 days, or at least 3 days if I'm trying to not tire myself out or have a really unhappy wife! Is that fair to say?
I may have found a way to include Open Creek Meadows IF it's possible to get over the Ishawooa Cone / Petrified Ridge to get down in there and follow Open Creek down into the Thorofare instead of Pass Creek, otherwise Silvertip Creek with a detour into Open Creek is an option as well. But for all I know Pass Creek is every bit as beautiful making going into Open Creek kind of pointless?
Last edited: