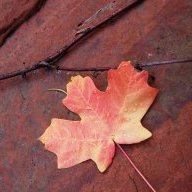 Life really is better Here
.
Joined

Apr 20, 2013
Messages

1,170
The thread discussion here
https://backcountrypost.com/threads/meet-the-woman-who-knows-bears-ears-best.7166/page-3
Got me thinking about the non-epic... so how about the least epic trip for me this year? If you only read epic, STOP NOW, you will be disappointed. If you want a story that at least makes me laugh, (ie having your son sleepwalk off in the middle of the night without shoes), then read on...
Early June 2017.
The wind was howling in the treetops, but was blocked just enough that it was only breezy along the ground. I had put on my headphones to block it out with some Anberlin and David Gray to try and get to sleep, but had not succeeded. The moon was just cresting the Wasatch Back, sending long shadows and knocking out much of the stars overhead.
As a parent, sometimes you just have that feeling...
I took off one headphone for the second time in the past hour. This time I heard something more than the wind, I pushed stop on the playlist and listened more closely.
About thirty feet away in a stand of three giant limber pines, my son was moaning, or groaning, or crying from his hammock... maybe even something about his glasses.
What is it? I called to him, he answered with a growl. (This was not uncommon.)
What is the problem? Another growl.
And then, I do not know. (crying)
Do you need help?
No!
I sat up and looked his way, making sure I could hear him.
There was some crashing in the trees and then, just barely in the new light of the rising moon, I saw the silhouette of his head moving off through the trees, going away from me.
What the heck?..
What are you doing? I yelled out over the wind to him.
You! Where are you? He shouted back angrily.
I grabbed my headlamp from where it was stashed in the hood of my bag and shone it at him.
Not over there. Come towards my lamp.
More grunting and bushes crashing until he finally came back toward me. His eyes were wide and wild. It took a few minutes to get him to actually sit down, then calm down and talk to me. When he came around..
Why am I not in my hammock? where are my shoes? It is freezing out here!
It was hard not to laugh, but finally he was making sense when he spoke and his eyes calmed down.
Can I go back to bed?
Please do. Do you need help?
Probably not the best idea to take a sleepwalking terror into the forest and not sleep right next to him.
He went back and curled up in the hammock, barely making a noise that I heard the rest of the night. Without daring to listen to music I laid back down and watched the moon trace a large part of the sky, thinking with a smile about what would have happened if my son had wandered off in the dark of the night. Maybe without shoes he would not have been able to get far. Yet, with the roaring wind I may not have ever heard him if he had covered any distance. That would have made for an even more interesting story perhaps.
Fortunate.
This had been a spur of the moment trip decided on during lunch at work on a Friday. Originally the idea was a quick jaunt up a well known trail in the front country that was free of snow that I could see from my breakroom window. However, when we arrived at the trailhead, SAR was doing training and the word from one of them was they were going to go into the night. The pilot of the helicopter was talking about a flat spot up above 8k feet and there is really only one… and it was where I was planning on going. So we bailed.
Originally I had thought an option was Willow Lake, but we passed on that idea, as there were a few cars there already. Almost everywhere was still buried in snow, except the west facing slopes were mostly snow free. So on we went up Guardsman. For sure we were not going to get to Bloods or Lackawaxen, and on arrival at the parking lot at the pass it was confirmed they were buried under snow. Luck was on our side though and we had a parking space instead of being out on the street. I had in my mind the thought of visiting the remains of a particular mine, and so after talking a little bit with some bikers from Alberta, we crossed the road and hit the trail.
We had a nice snow field to cross, and then after we came over a rise, I realized we did not really have that much daylight left. We stayed high at first and I saw a pleasant place down on the ridge below. I did not really want to descend then ascend and try to hurry to get to the place I had intended, when we could just take this nearby spot. So we stopped. The snow had just barely melted off, so there were not any bugs yet in some of the places and the views across to Brighton and Sundance were pretty appealing.
We passed on a few areas before finding a place where my son wanted to stay. He could string up in these three large limber pines and I found a place just downhill where I could kick out a flat enough spot for me to bivouac.
We had done this trip on the supercheap with only ramen, some trail mix and a few slices of ham and turkey from the fridge. We went on back up to where it looked like a cabin had once sat, or perhaps something more and cooked up dinner. Then wandered farther back down canyon on the ridge until it ended in a grassy slope that led down into the aspen forests below.
As the sun fell at one rocky meadow there were flying wings lit up all over in the alpenglow. They are just junebugs I told my son. Go catch one. He was wary at first, but once he caught the first one, he saw what they were and started catching them all over, then releasing them to fly away.
We watched a Gray's nutcracker that had been following us since dinner and took in the views as the sun went down around us in golden splendor.
Then the sun set and the wind started.
The next morning, my son had asked to see the sunrise. Normally he specifically asks that I let him sleep. So I woke him up, got him to cart up his sleeping bag on his shoulders and we made the little trek uphill to the ridge above where we had great views. He ducked down behind the ridge, huddled up out of the wind, and with only moderate complaints waited out the sun. To him it took forever.
Then we went back, ate some cereal and trail mix, and then took the short walk back to the car (total distance with packs there and back was a fantastic 2.25 miles... hahaha, shortest backpacking trip of the year!)
Now some pics.
Why we changed plans.
Everything from Brighton lakes, Devils Castle (peaking from the far left back), Millicent, Silver Lake and Twin Lakes in the background.
Gray's nutcracker front middle, Devils castle peering out from behind Sunset peak.
So many nice pines. Limbering I believe.
Dirty hands, as all boy's hands should be while camping, and a June bug... not sure their real name.
Earthshadow.
Panorama
Waiting for the sun to rise over the Uintas.
It was crazy windy, but these clouds hung out during the whole sunrise, changing shapes.
WINDY.
it really was a nice spot for early summer.