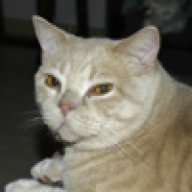 Joined

May 29, 2013
Messages

136
Behind Hurrah Pass Chicken Corner is well known and
Jackson Hole
one of my favorites.
More to see and explore? Yes, indeed! There is a trail connection down to UT 211 into the Needles District. It is a long ride even if you will not need the two days I heard from.
In principle the road is mostly fun, except for a stretch of one mile through a little canyon without a name - we call it the missing link. This one is hard work. The difference in elevation between Chicken Corner Trail and the end of this nasty piece of work is about 330 feet. Sure one can find steeper trails but this one is a little bit mean - at last to me. But I learned there how to use wedging. You will need this technique for a short stretch (no pictures)
We have scanned slides from our first attempt in 1993 and from 2002. As often with scanned analog pictures quality is mediocre.
In 1993 we used a For Explorer from the first serie, in 2002 it was a Chevrolet Explorer.
1993:
Going around the first turn needs to back up
The trail in the little canyon
For a stretch of the trail my wife will drive the Explorer
On the passenger side with a camera
The last grade doesn't look that bad at first sight....
....but it may spite one
I am the spotter, will we get the car over that?
We did!
The proof is in the track
In 2002 with the Blazer:
Looking back to Deadhorse Point
Tilt but not toppled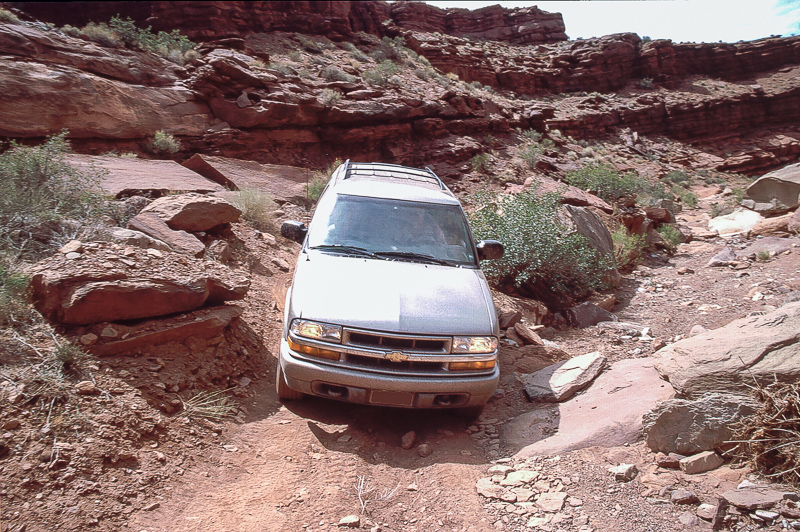 Thats easier
Rocky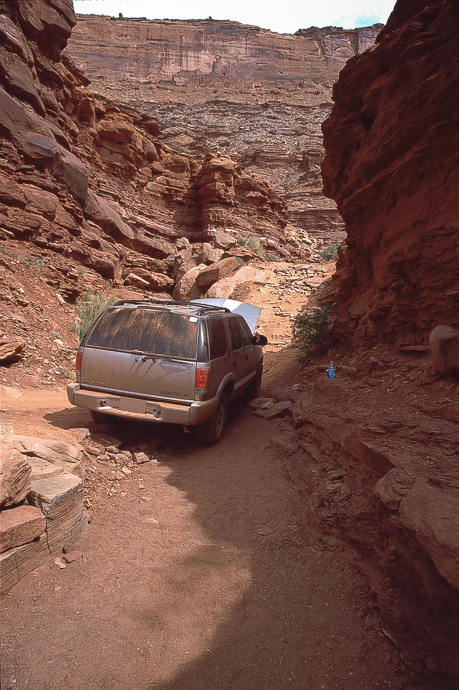 Trouble
Temperature was above 100°F as the coolant temperature raised quickly. To cure this I set heating to the highest stage, opening the doors to bring the heat out. It worked!
We decided not to challenge our luck. Turning the car was not easy within this tight spot but at last it worked.