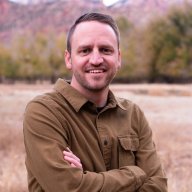 Joined

Mar 4, 2016
Messages

64
I am looking for any additional information that any of you have about The Gulch starting from the Burr Trail.

The Road Trip Ryan website has a really cool looking route that starts from the Burr Trail, hikes down to the Escalante River, then down to Horse Canyon, and up Horse Canyon with an exit between Little Death Hollow and Wolverine Canyon. Getting up on top the mesa and hiking cross country back to the gulch, entering the Gulch again just above halfway hollow.
I called the BLM office and they seemed reluctant to provide information as the two in the office said they hadn't ever heard of anyone doing that loop before. They did confirm reliable springs and that weather should be good, but couldn't really help me with route info. Which is fine.

Just curious if anyone here has done this route, parts of it, etc?