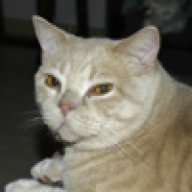 Joined

May 29, 2013
Messages

136
There is a pretty long unpaved stretch of roads and trails from Green River to near mile post 17 on Utah Highway 95 south of Hanksville.
The length is about 130 miles. We call it The Great Traverse. The last time we run it was in May 2013 under pretty good conditions. This was not always so. Sometimes part of the trails might be damaged and not passable, some times Dirty Devil River has simply too much runoff. To prevent standing on the river bank and see an amount of water not passable look at the
USGS Gage Page für the Dirty Devil River
Gage nearby the ford. For me a runoff of more than 100 cfs is not feasible but others may do better.
With good conditions one have to calculate with 8 to 10 hours from pavement to pavement. Worse conditions? Nobody knows but be always disposed to spend a night on the trail - or even more.
In 2013 we traveled from south (UT 95) to north (Green River Airport Road). If you start in Green River go from Main Street into Long Street and there down to th railroad. A short distance to the left is the railroad crossing on Airport Road. At 12S 0570415 4312655 a road goes left and gravel begins.
My wife driving the Jeep Wrangler on UT 24 southbound
Some danger on UT 95 south of Hanksville
Poison Spring Canyon
From Hanksville it is more or less exactly 17 miles to a gap in the left guard rail wher Poison Spring Trail starts (at 12S 0534242 4221412)
Other dangers in Poison Spring Canyon
The road leaves Poison Spring Wash after a short distance. We were told that years ago a flood clogged the wash and a bypass was build. This new road goes to Butler Wash, a tributary of Poison Spring and returns eventually to the main wash.
The Road in Butler Wash
Back in Poison Spring Wash
The gray rocks on the wash bottom are strangers here coming down from the Henry Mountains.
There are two cattle gates on the road down to the River
Windblown deposits
Within Navajo Sandstone
We call this stretch "The Channel"

Deeper down in Poison Spring Canyon - still gray gravel
Sand dune
Carmel(?) capped Navajo Sandstone
Not really hoodoos

Remains from the last runoff
Now we are in Kayenta Sandstone
Erosional details
Poison Spring has a number of springs but the "Poison Spring" is not here it is on the west side of UT 95 - towards the Henry Mountains.
A first spring horizon
Hanging gardens
The springs are forming a little creek
In times there is much more water making travel more difficult. We also have seen in the past ducks and frogs in the area.

Still in Kayenta Formation
Erosion
Mineral deposition
Going back in geological time. Dark Kayenta on top but now we are digging into Wingate Sandstone.
To be continued....