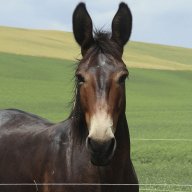 Joined

Jun 11, 2017
Messages

4,048
"Nobody goes there anymore. It's too crowded." - Yogi Berra
http://www.postindependent.com/news...pts-leaf-peeping-change-transportation-study/
Anyone who needs evidence of the increasing popularity of the Maroon Bells should look no further than July 3 when RFTA transported 2,000 people to the picturesque peaks.
"And we were probably close to that on July 2, too," said Kent Blackmer, co-director of operations for the Roaring Fork Transportation Authority.
That popularity is prompting U.S. Forest Service officials to both study the impacts of all those people for the long term and provide another parking option this fall for the short term when the massive leaf-peeping crowds descend.
"During peak weekends in September when the leaves start changing," Blackmer said, "the demand for service to the Maroon Bells is just tremendous."
The issues of the heavy use were discussed this week during a Pitkin County commissioners' work session with Forest Service officials.
...
Schroyer also said the 1.5-mile trail from Maroon Lake to Crater Lake "is being mangled" by thousands of people a day.