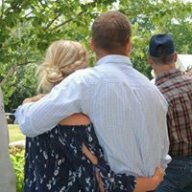 Joined

Aug 14, 2017
Messages

5
Hey All, found this site when I was searching for backpacking forums and blogs, and this is my first post.
I have wanted to hike in the Grand Tetons ever since I visited Jenny Lake as a 10 year old boy, and it looks like this summer it will actually happen. The plan as of now is to hike the Teton Crest trail with a friend from Teton Village via tram, and then be joined by family at the intersection of the Cascade Canyon trail and the TCT. We will all finish at the Leigh Lake Trailhead two days later. In all this trip will last 5 days and 4 nights, from August 3- August 7. I have never been on a bona fide "backpacking trip", but it seems like this trail will be great for beginners and experienced hikers alike. Any comments or words of advice?

Also, I have been gathering gear needed for the trip, (i.e. Mystery Ranch backpack, Jetboil Zip, ultralight tent) but is there any other gear you would recommend highly?

Lastly, I was able to get permits for three of the four nights, including both nights at group sites in Upper Cascade and Holly Lake, but was unable to get an advance permit for Death Canyon Shelf. How difficult will it be to get a walk-in permit for this zone, if it is possible at all? I know they reserve 2/3 of permits for walk-ins, but does that hold true for every camping zone? Thanks!

Caleb S.