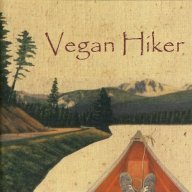 Joined

Jul 5, 2014
Messages

2,094
Okay so I've got 10 bag nights with my new tent so I thought I'd give it a review.
The tent is made by a British company called Terra Nova. They manufacture high quality, ultralight tents and lay claim to producing the world's lightest freestanding tent; the Laser Ultra 1 which weighs 1 lb 1 oz. At $800, the Laser Ultra 1 costs more than what I am willing to pay for a backpacking tent. However, some of their other models were in my price range ($400 - $500) and compared favorably to the other common options like the Big Agnes Fly Creek. They make some cool stuff. You can check out their entire line and some of their other equipment on their website:
http://www.terra-nova.co.uk
After searching though the specs and reviews, I decided on the Solar Photon 2 ($440). I chose this model because at 2 lb 1 oz it's lighter and more compact than the Fly Creek UL 2, has a larger vestibule, more interior square footage, is made of stronger material, and most importantly to me, contains 2 large rain proof vents to prevent condensation issues. The review of this tent from Outdoor Gear Lab was probably the deciding factor in choosing this tent.
http://m.outdoorgearlab.com/Backpacking-Tent-Reviews/Terra-Nova-Solar-Photon-2
The design is similar to the Fly Creek UL 2 in that it is double-walled (inner tent and rain fly design), uses a singular Y pole and is "self supporting" but not 100% "free standing" since the corners at the end opposite the entrance can only be secured with stakes. I used it on a lean-to platform without stakes and had absolutely no issues. I don't think it would stand up well to wind without being staked, but then again, what tent would?
The tent goes up easily and quickly and packs up even quicker. After 10 nights in the tent, here is my list of positive and negative impressions.
Positive Impressions:
- Light, compact, quick and easy set up.
- Great ventilation, have had zero condensation issues.
- Held up great one night in very strong winds using 3 guy lines on the rain fly. I'm confident it would have held up fine to the wind even without the guy lines.
- Was used for a night where it rained very hard for approximately 8-9 hours and every seam stayed completely watertight with no leaks.
- Love the roomy vestibule. I like being able to throw my pack into the vestibule and not have it be in the way while going in and out. It will be able to easily accommodate 2 packs when my wife joins me.
- Nice and roomy for 1 person and big enough for 2 when my wife joins me.
Negative Impressions:
- As other reviews point out, the stakes that it comes with are a joke. The tent comes with tiny ultralight titanium shepherd hook stakes that weigh 1 gram each. Trust me when I say they would be useless in all but perfect conditions for staking. I ended up bending the crap out of them when pitching it in my back yard which isn't even rocky. I've been using MSR Groundhog Mini stakes instead (9 grams) and they work great. At 1 gram a piece I was really hoping their stakes would be reliable enough to use. Unfortunately they are far from it.
- This doesn't bother me personally but I know many people prefer a side entrance. If you prefer a side entrance you may want to consider a Laser Photon 2 (also 2 lb 1 oz) or a Solar Photon 1 (1 lb 13 oz).
- I know that some people prefer to buy equipment that is made in the USA.
Where can you get one?
Terra Nova equipment isn't as easy to find since the company is British, but there is a company out of San Antonio called Moontrail that specializes in making European backpacking equipment available in the U.S. The Solar Photon 2 retails for $440 but I was able to get the tent from Moontrail for $420. One nice thing about the Moontrail website is that they perform their own weights, measurements, and post their own photographs rather than just posting the manufacturers info. I found this to be helpful. Here is the link to where the tent is available on Moontrail:
http://www.moontrail.com/terra-nova-solar-photon-2.php
Here are a few pictures from my first time setting it up in my yard:
Notice the front vent. You can unzip the vestibule door underneath the vent as much as you'd like while still having protection from bugs with the inner screen door and protection from rain due to the overhang.
A shot of the rear vent which can be either opened (it's guyed open here but will stay open without the guy line) or closed with the small piece of Velcro inside. Comfort is important to me and being clammy and wet due to condensation is NOT comfortable imo.
Sorry this pic is sideways. This is a shot showing the large vestibule.
This is one of the 1g titanium stakes which are garbage imo.
This is the min weight I'd consider somewhat realistic. It includes the pole, inner tent, rain fly and the garbage titanium stakes, and excludes the pole bag, guy lines (which really aren't necessary unless you expect ridiculous wind, and pole splint.
I feel much more comfortable carrying more reliable stakes, I replaced the UL titanium stakes with these MSR Groundhog Minis.
This is the setup I feel much more comfortable carrying. It replaces the UL titanium stakes with the MSR stakes and includes the splint in case I break a pole, and the 3 guy lines just in case the wind gets really crazy.
Finally, here are some pics of it in actual use.
Final recommendation:
I love everything about this tent and feel I made the right decision based on my needs and preferences. If you are looking for a lightweight tent that is roomy for 1 and can accommodate 2 when need be, this is a great option. The ventilation and large vestibule to keep packs and shoes are huge highlights for me.
I prefer the simplicity and comfort of tents over tarps, bivy's, hammock setups, and don't like to rely on using trekking poles which I don't always bring along with me. So this tent suits my needs and preferences perfectly. I'm happy with it's performance thus far and am impressed by its compactness, great design, and what feels like quality materials and construction considering it is ultralight.
If you prefer a side entrance I'd look into the Solar Photon 1 or the Laser Photon 2.
Moontrail was also a pleasure to deal with in regards to customer service. They were knowledgable when answering all of my questions and my tent arrived quickly with free shipping.
Last edited: