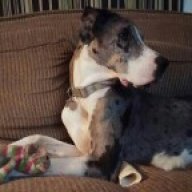 Joined

Feb 17, 2015
Messages

46
Please pardon my ignorance. I am absolutely losing my mind trying to pick a sleeping bag. The multitude of options boggles the mind.

What degree bag do I need for 10k feet in August and September? I sleep cold so I'm afraid a 20 degree bag won't be enough, especially when I look at EN ratings and half the bags are only comfortable to 25 degrees!

I was looking at zero degree bags but that extra pound is really making the decision difficult. Is it stupid to try and use a zero degree bag all year? I hate to spend $300 on a bag and it only work for a few months.


I know a sleeping pad is important. I have a Neo-air Xtherm and a closed cell foam pad. But do I get a 20 degree or 0 degree???