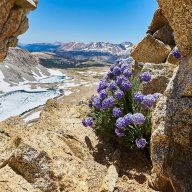 Joined

May 16, 2016
Messages

912
6/2 - 6/15/18
After my kayaking adventure
https://backcountrypost.com/threads/kayaking-the-stockholm-archipelago-sweden.7824/
I had a much more "normal" trip. We stayed in a mix of
Airbnbs in Stockholm, just outside of Stockholm, Fjallbacka and Lysekill (the last two are on the west coast of Sweden across from Denmark). Again, there are way too many photos here, but I got a little carried away with Swedish sunsets
First, we rented a house on the edge of the mainland about a half hour outside of Stockholm for a couple nights. We ended up mostly just hanging out because my youngest had a raging fever/ear infection. We ended up finding a dr in the small town nearby and he basically said "rub some dirt on it and get back in the game" (no antibiotics for you)!
This is looking down at the sauna/guest house, there were about 100 steps to get down to the dock and the row boat.
Kids go to bed, wife and I enjoy the quiet and then down to the dock for sunset.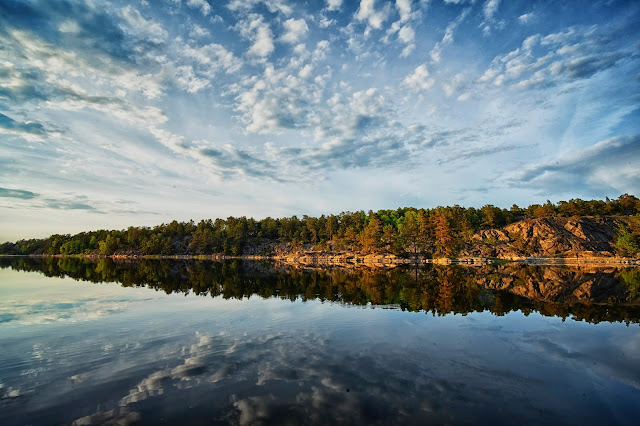 Then back to Stockholm for a couple days while my wife finished up work stuff. My wife loved Stockholm, but she got to enjoy it without kids for a couple weeks. I only saw it with kids (one with an ear infection), so I don't have fond memories. We did get another interaction with the Swedish medical system after the ear infection turned into a burst ear drum on our last night, this time antibiotics were prescribed which sort of helped, but the US doctor just laughed when he saw her about 10 days later and said that there was still a massive infection and the antibiotics were not strong enough.
So after a couple of days in Stockholm, we rent a car and load up for the west coast of Sweden and the small town of Fjallbacka for a couple nights.
We took a boat ride ...
There are a lot of islands not far from the mainland with lots of vacation homes. The actress Ingrid Bergman had a summer home on one of the islands.
According to the boat captain/tour guide, this little white house is an outhouse
I took the kids on a hike up the Kings Passage, it is a split in the large rock cliff next to town. The stairs give access to the top of the ridge and great views of the harbor below.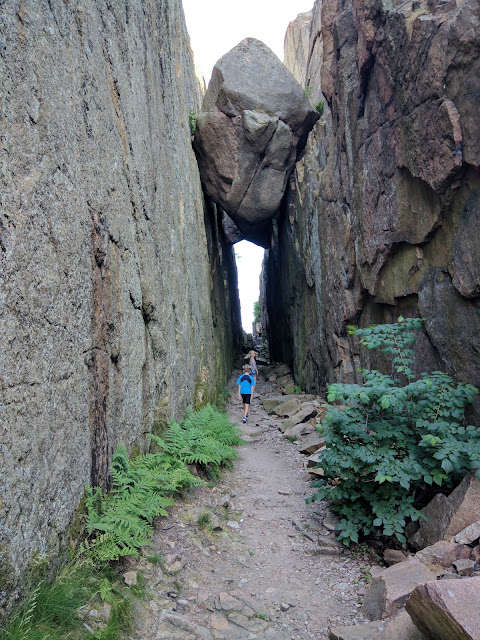 We also enjoyed a walk through town and the cemetery after dinner one night.
I did a little exploring myself waiting for sunset along the harbor.
Sunset from above the Kings Passage
One day we drove about a half hour to see the rock carvings at
Tanum
. These are ~2500 years old and depict boats, people and animals.
Because the carvings are shallow and hard to see, some of them have been filled in with paint.
All of the carvings are on slopes that would at times have water sheeting across them and would supposedly be easier to see at certain times of day/year when the light hits them just right.
A man (the black things at the top are like sandbags and appeared to be placed to keep water from sheeting across the figure).
A boat
another boat
and another boat
A horse
A warrior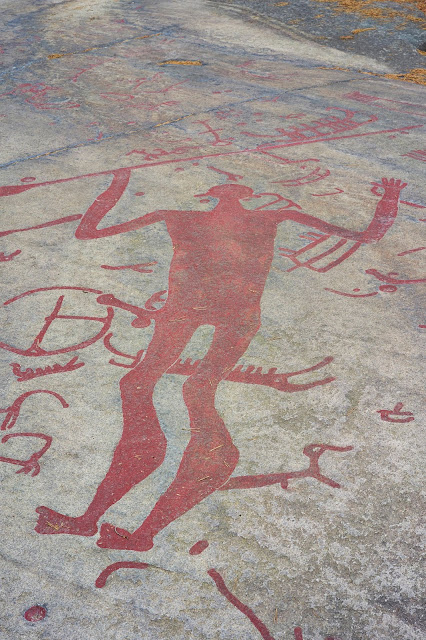 After Fjallbacka, we headed south to Lysekil for a couple more nights. On the edge of town is a nature preserve that has great views of the water and sunset. I was very happy that our Airbnb was an easy walk to this area for sunset a couple different nights.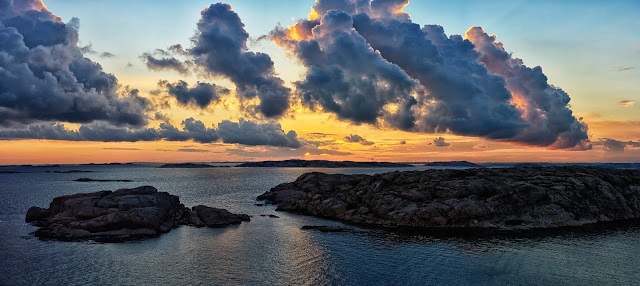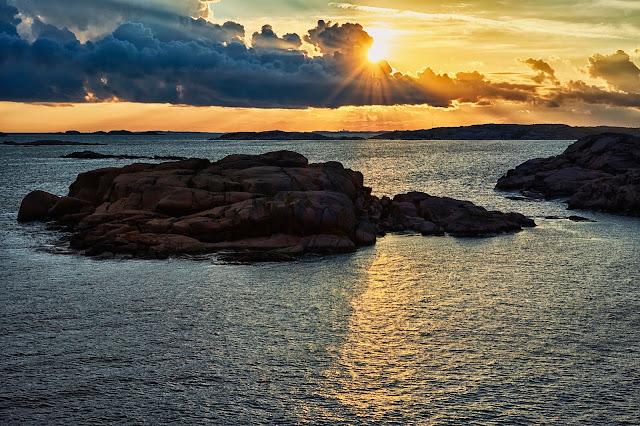 An interesting bit of graffiti from the late 1800's
One day we drove to
Nordens Ark
, a zoo for endangered animals. Some of the animals are "local" and others are "foreign".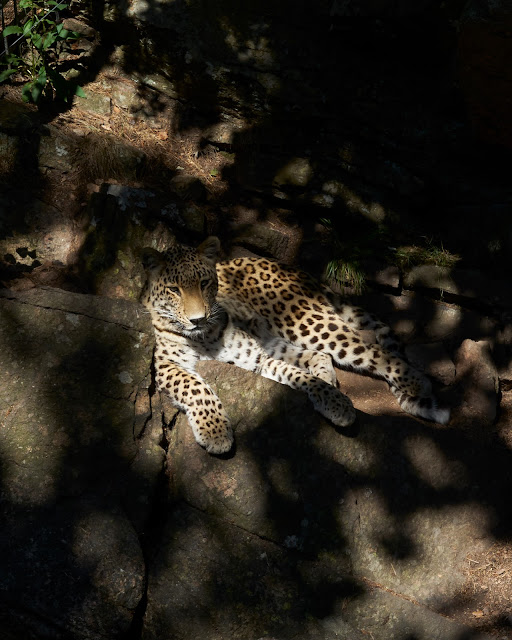 View from the Airbnb window
The nature preserve (
Stangehuvud
) is the site of an old granite quarry. The land was purchased by a local woman and donated as a preserve. My wife took the kids to the local aquarium and I got a couple hours to explore the preserve.
The church steeple across the rocks.
In one place, I stumbled across a small pond filled with water lillies.
We then headed back to Stockholm and our flight home. We stopped at
Sigtuna
, a small tourist town with lots of ruins. By this point, I was ready to be done with travel and was not feeling the call of photography, so not many photos.
Sweden is a gorgeous country with very nice people, but sadly, a little far from the US, so no idea when/if we will return.