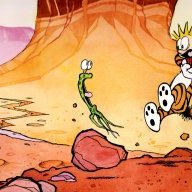 Joined

Mar 31, 2016
Messages

882
Today we went just a little further north to paddle a stream/river that we haven't paddled in a couple years. The put in is near Piseco Lake and heads in a northeasterly direction passing through a small lake before reaching Valley Lake. The stream (Fall Stream) continues on past Valley Lake turning a bit narrower. We followed that a short ways just to see what it was like before turning back. Four beaver dams along the way, we only had to get out and haul over one of them, the others had small breaches in the dams so we were able to paddle over with a bit of effort. 11 miles total paddling.
starting out …
wildlife on the way …
some of the trees are getting some color but it's more a brownish red than red.
cardinal flowers
The beaver dam we had to carry over. There was some fresh brush on the top of the dam so the beavers are still taking care of things!
looking back after getting over the dam
one of the views at Valley Lake
my partner in crime at Valley Lake
the reflections were great today. That large tree is going to fall across the stream one of the years.
Some color on one tree
The stream is wide and relatively straight until you reach the first small lake, then it becomes twisty until you reach Valley Lake. Very peaceful in there, we met only two other paddlers all day.