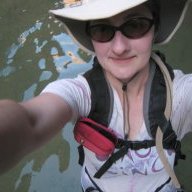 Joined

Mar 14, 2012
Messages

45
Hello!

We are heading to Moab in early March, and have a small group doing a day hike in the Needles. Originally, I was thinking of doing the Big Spring Canyon-Elephant Canyon lollipop loop, and we may well wind up doing that.

But it turns out that part of our group will be spending that day driving 4WD roads in the same area of the Needles (it's baffling to me why you'd want to be in a car when you could be hiking, but to each their own).

Given that, are there any one-way hikes that would normally require a shuttle vehicle in that area we could do instead? I'm happy to stick to our original plan, it just occurred to me that there might be something we could do that would take advantage of our 4WD contingent's willingness to pick us up at the end. I mean, we can do a loop hike anytime, but we almost never have access to a shuttle vehicle, so I thought it'd be cool to use the opportunity to do a one-way hike.

We'd like to keep it around 10 miles maximum. Thanks in advance for any suggestions!

Edited to add: our pickup vehicle will NOT be driving Elephant Hill. Are there any pickup locations that don't require that?
Last edited: