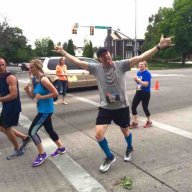 Joined

Mar 17, 2017
Messages

34
May 9th through 12th I'd like to spend 5 days backpacking in Utah with my very fit 19 year old son. We would like to try a little fishing too. We expect snow in the high elevations and don't mind camping in it as long as we can get some fishing in.
I'm an experienced hiker but have not hiked much in Utah yet. I wanted to do 50 miles in the High Uintas but the Mirror Lake Highway won't be open in early May and the snow pack may make many other routes through Wyoming to the Uintas inaccessible. My heart is not set on the Uintas. We have good winter gear including snowshoes, probes, beacons, and shovels to use if we need them.
This may be one of the best times to backpack in the desert areas in Utah.
Any recommendations?
Sent from my iPhone using Tapatalk