Joined

Jul 21, 2017
Messages

2
My first post here. Hope it's okay and that I didn't end up posting the same photo twice.
Did this trip over four days/three nights (July 24-27), taking a bunch of inexperienced kids from church with us (which is also why we ended up taking the route we took). Started from Worthen Meadow Reservoir and went counter-clockwise via Twin Lakes to the Stough Creek Basin (Stough Creek Lakes Basin?), then home via the Stough Creek Lakes Trail. Was somewhere around 20 miles total.
Day 1: Sheep Bridge Trailhead to Twin Lakes
We weren't going to be able to get to the trailhead at Worth Meadow till after noon, and given that our pace was going to be slow and a little whiny, we opted for this route to the basin that didn't require a lot of steep uphill. It's hard to find many people who have hiked the Twin Lakes Trail specifically, but it was a-okay.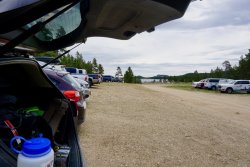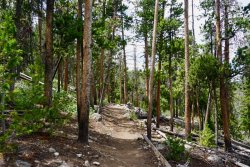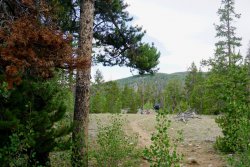 TBH, there wasn't a lot of A+ scenery on the route (I don't think there's a lot between Worthen Meadows and Stough Creek Basin regardless of which way you go), but we found a very nice campsite just up the hill near the trail junction with the Stough Creek Trail. Only ran into two groups on our way, both between the trailhead and the Sheep Bridge-Twin Lakes trail junction, plus the mosquitoes were mostly minimal .
Day 2: Twin Lakes to Stough Creek Basin
The day started with some river ford action.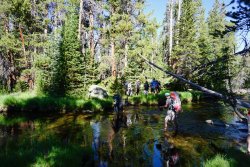 And was generally a lot more scenic than the previous as we worked our way up Stough Creek. The further we went, the worse the mosquitoes got.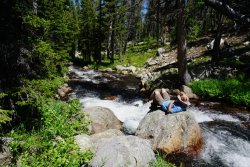 And eventually started getting into some real Wind Rivers scenery.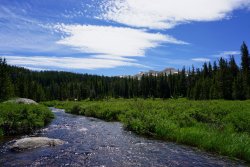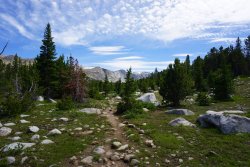 Then finally reached Stough Creek Basin.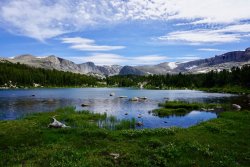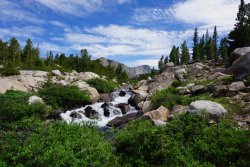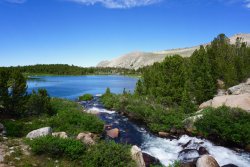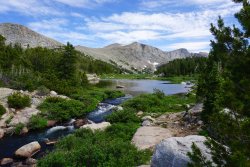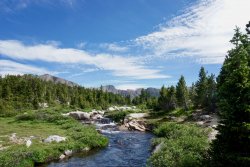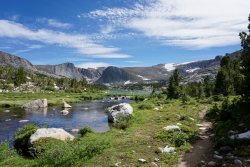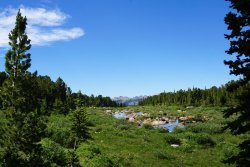 Ended up at a campsite that was just on the southwest corner of the second lake. While there weren't just
clouds
of mosquitoes, there were an awful lot of them, and I spent most of my time with a net over my face, long-sleeve shirt and long pants on, and slathered in bug spray. Everyone got bit a lot.
Day 3: Exploring Stough Creek Basin
On day three, we did some day-hiking to explore the upper lakes of the basin.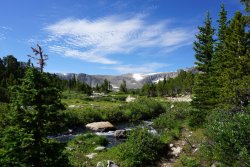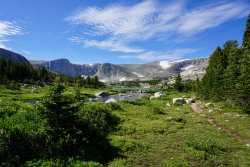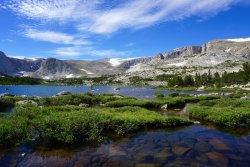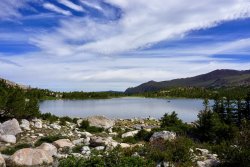 The deeper you got in the basin, the deeper the basin seemed to be, with more lakes appearing once you made it to the top of the next rise.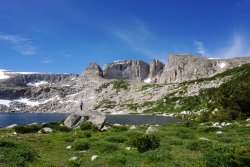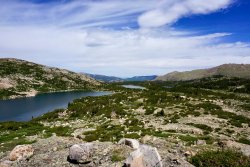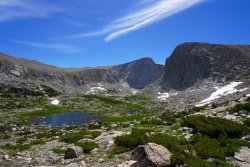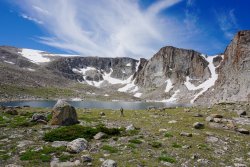 Near the back of the basin, we caught this unexpected rainbow: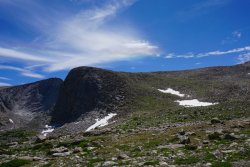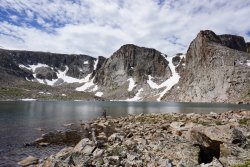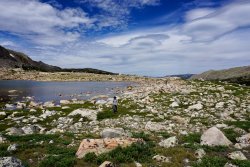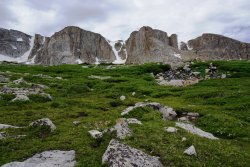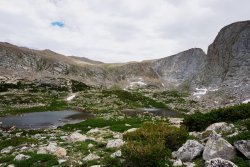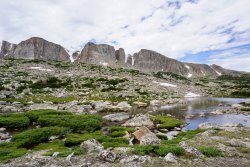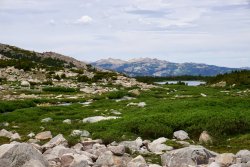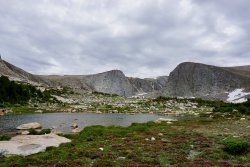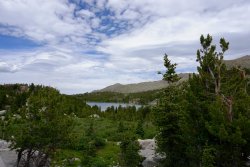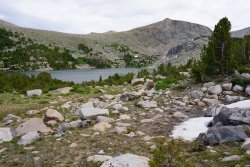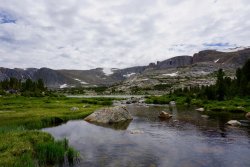 We only ever found two other groups camping in the basin. Given how gorgeous it is and that you could do it as an easy-enough overnighter if you wanted to, that was kind of astounding.
Day 4: Stough Creek Basin to Worthen Meadow via the Stough Creek Lakes Trail
Heading out, we completed the counter-clockwise loop. The way out was a little more scenic than the way in.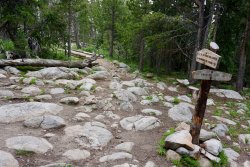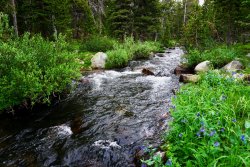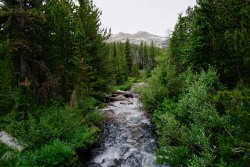 And then one last, good Wind River's view before the final descent back to the car.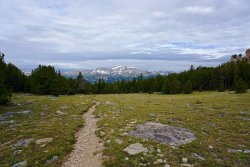 Pros:
Extremely pretty.
Extremely un-crowded.
Fishing was pretty good so long as you didn't need to catch anything longer than eight inches.
Cons:
More mosquitoes than I'd ever dealt with as an adult.
Was great to be in a less-crowded part of the Winds (my only ever experience there was going to Island Lake a couple years ago). Bugs were not as bad as we'd heard they'd be, but were still really, really bad.
bkd