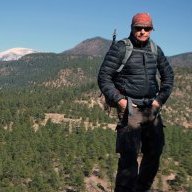 Joined

Aug 19, 2016
Messages

459
Called them up today in order to cancel my renewal on my SPOT3. They immediately pushed me into one of those arm twisting sessions in order to keep my business, Long story short, I bagged a discount on my next years service and will be able to transition over to SPOT X without losing any money. Current will be folded over into X although the details of that remain to be seen.
SPOT is feeling the heat from Garmin and they are now getting a bit more flexible. Good call if they want to avoid being eaten by big "G".
About the SPOT X. The guy said they have been pushing firmware upgrades to fix battery life and other issues. At some point I expect to go to the X so that I can keep up with the "Honey Do" list while in the field. Whoopee!