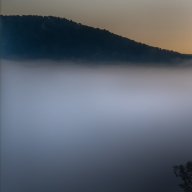 Joined

May 19, 2012
Messages

1,881
Part 2
See part 1 here.
View larger map.
Last weekend my friend PJ and I decided to do a quick 2 day venture, and we thought Step Canyon (the left canyon on the map at the start of the thread) would be fun. I wanted to complete the loop I had started 7 years earlier. We left after work, and I met him at Crescent Junction near Moab. We ended up car camping along the Mormon Trail road, past the head of Pine Canyon. I kind of like this car camping thing, pretty convenient! The following morning we found a great camp spot under an overhang just above where the Mormon Trail crosses Step Canyon. From our first camp spot:
Our next camp spot:
The Mormon Trail. It is hard to believe they brought wagons up here, and this was probably relatively easy:
Strolling down Step Canyon, the first pour off just ahead, 1 of 3 or 4 we encountered:
We also found a small ruin under the overhang below and to the right:
Someone drilled this post into the rock:
The ruin was mostly gone and not very interesting: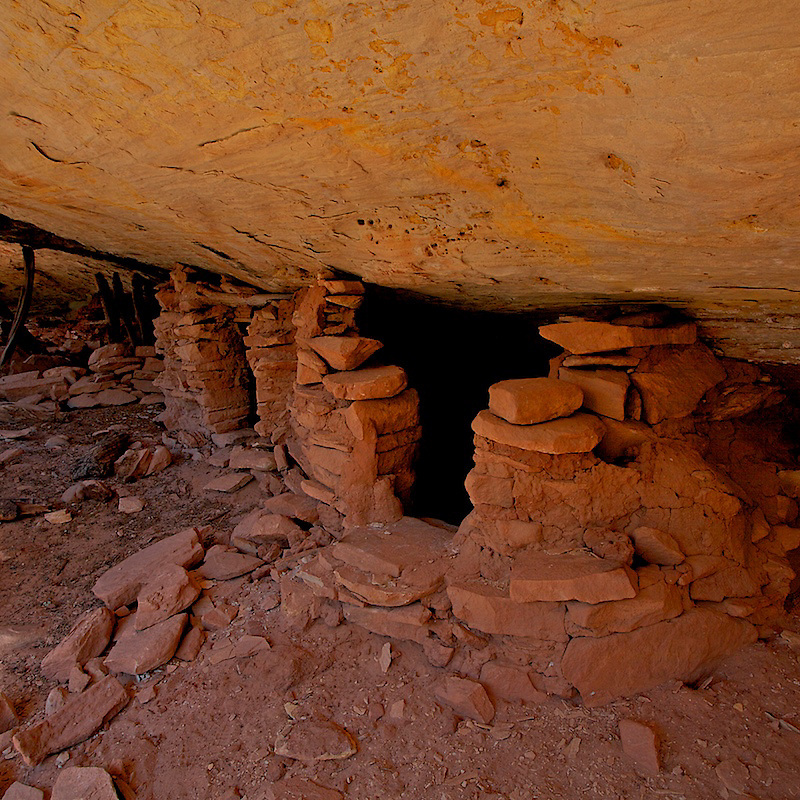 Clouds started to move in, but did not want to hurry through this place.We took our time.
It started to rain so we relaxed under some big rocks. This happened quite a bit that afternoon, lot's of little storms.
A mile or so below the last ruin we found this one. A beautiful little place. It consisted of one large room (the front wall is missing) with a detached granary?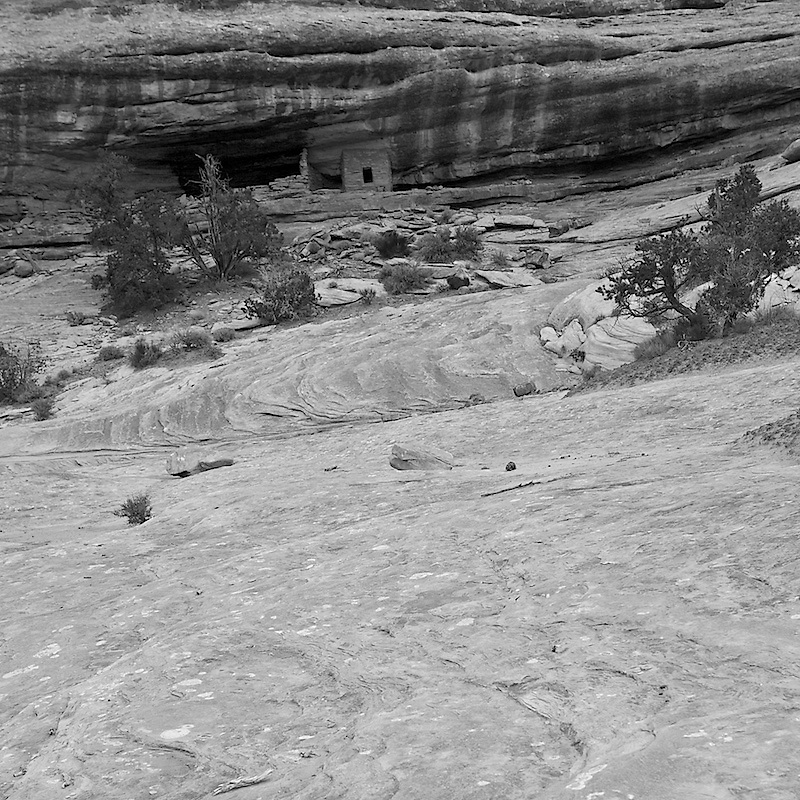 What I loved about this ruin was this place, between the 2 buildings, a beautiful curving wall from the main structure, and the straight box opposite. The stone steps were perfect hangout height, a place to sit under the alcove sheltered from the wind, enjoying the view. Which is what we did.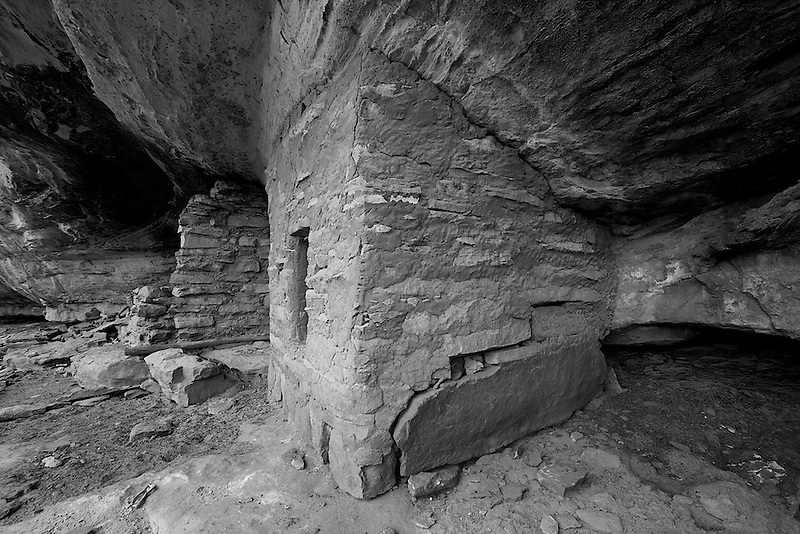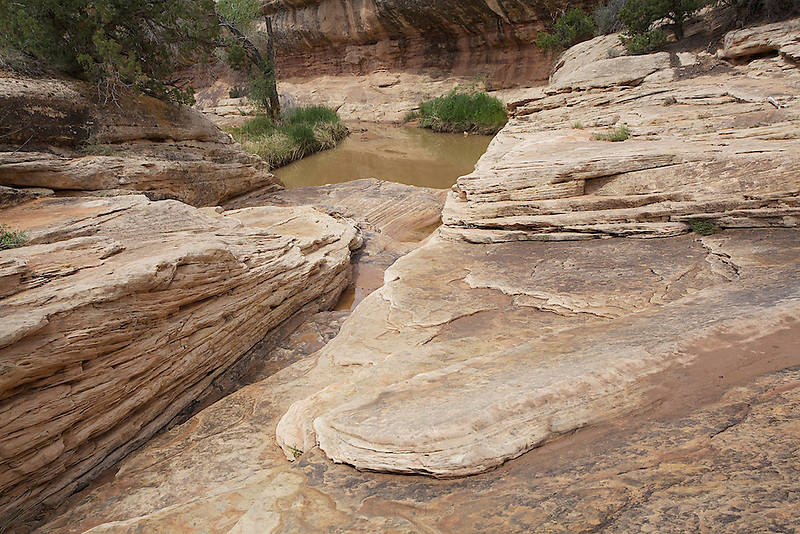 Pool after pool...
We had run out of time, and had to turn around. I was disappointed that we did not reach Pine Canyon, we were close, but it was still a beautiful hike:
Back at our camp we were treated to a major little storm, lot's of wind and rain. It soon cleared though.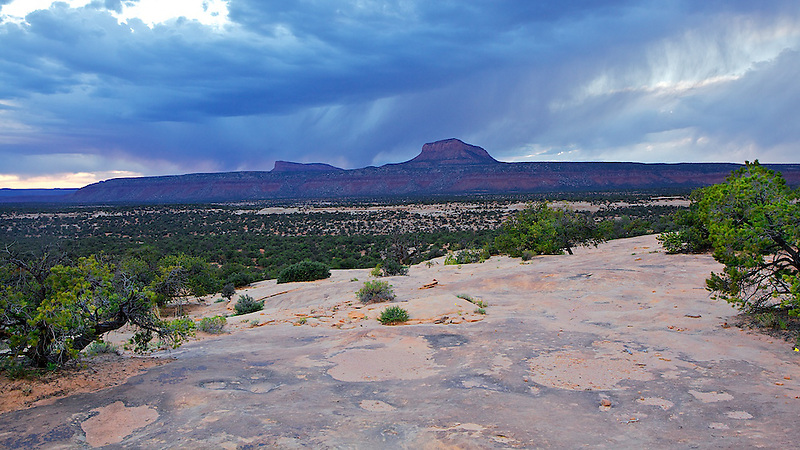 The next morning:
So I have almost completed the Pine/Step Canyon loop. Maybe someday.
Featured image for home page: