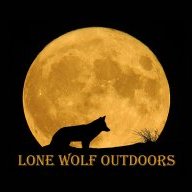 Joined

Feb 18, 2018
Messages

18
The last time I was backpacking was when I was in scouts. I am now 45 so I have had several zeros along this trail of life. Maybe I will get there someday.

In my early twenties I listed to "A walk in the woods" on books on tape while I drove big truck. That was the first I had ever heard of the AT. Of course life came first and there was no chance of walking the trail.

Fast forward 20 some odd years and I am now married, and my wife is pushing me to follow my dreams of walking the AT. In 8 years I can retire, and that is when I will set out on my adventures. Until then, I am going to use the time to build up my stamina by doing hikes here in Arkansas.

A lot has changes since I was in scouts (I've gotten fatter LOL), so I'm sure I will have plenty of dumb rookie questions.