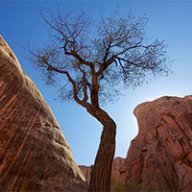 Joined

Aug 9, 2007
Messages

12,947
September 2011
I've taken a handful of short trips out to the Great Salt Lake to take photos but I've never posted any of it here. Not really much in the way of hiking and definitely no camping. But I was just thinking its still worth sharing from time to time. Especially since I took this past weekend off and don't have a new camping trip report to post this week. So here it goes!
I met up with Tim, Jake and Nilauro shortly after work and we all hopped in my truck and headed east for the lake. There were awesome clouds all over the place EXCEPT right where we were heading. I've yet to have a mind blowing sunset on any of my GSL trips and it was already looking like this would be the exception. But we were still a couple hours away from sunset, things can change fast.
Our first stop was at a place I'd been several times before. It is part of a small subsection of the lake that is used to harvest salt for consumer use. They flood these areas, let it evaporate and then repeat until they get a thick enough layer of salt that it becomes worthwhile to harvest and process it. This was the 5th or 6th time I'd been here and to my surprise, it was bone dry. I knew they had to dry it occasionally to harvest the salt but it was still kind of a shock to see. You might be thinking, exactly is this place? Sorry to say but that information will be deliberately omitted from this and any other GSL trip reports I might post.
Just to give you an idea, here are some shots I've taken at this location on previous outings.
So with the first choice dry, we headed on to another spot a little further away. The last time I came here the water was very high, hiding most of the salt formations and making walking in the water difficult. I was pleased to see it much lower than before. Tim and I took one side of the causeway and Jake and Nilauro started down the other.
As we walked down the shore towards the goods, I decided to switch over to the other side. I also wanted to get a good shot of Tim walking alongside the cool lines in the salt.
The water on the other side has a much deeper pink color due to the brine shrimp (sea horses!) in the lake. There were also a lot more salt formations on this side.
I spent a few minutes over there before heading back over towards Tim where the prospects looked a little better for the last light of the day. I happened to catch Tim doing a selfie on the way over.
Well this looks like a fun little object to shoot. Bushes, industrial, debris, seagulls, you name it. They end up in the lake and the salt crystalizes all around them making incredible formations in the salt.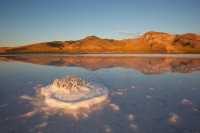 A closeup of my sunset bush.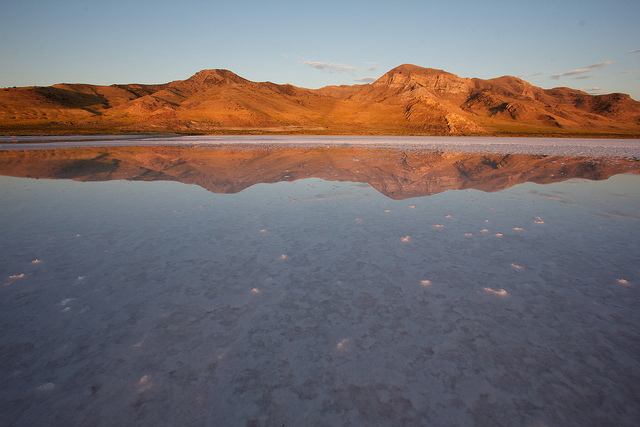 Last of the light. The clouds didn't move in as I'd hoped.
Tim and I packed up and headed back over to where Jake and Nilauro were shooting. It was getting dark but the pink water seemed almost like it was backlit. You can see all three of the guys in this shot. Jake on the left, Nilauro in the distant center and Tim on the right.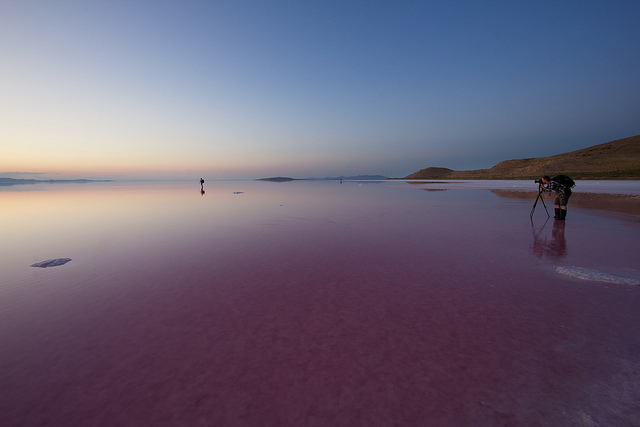 Tim reflected in twilight.
The last of the light. It was practically dark out but that glow on the horizon held out for quite a while. I'm looking forward to spending a little more time out here as the winter moves in and I'm not off backpacking so much. I'm bound to catch a proper sunset one of these days.