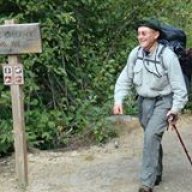 Joined

Mar 13, 2012
Messages

140
I am planning a 3 1/2 day (3 night) backpacking trip to the Sawtooths area around Stanley Idaho in late August. I have looked at a few hikes in AllTrails like:
White Clouds Peaks Loop - 28.4 mi rated as "hard"
Imogene Lake to Toxaway Lake loop 27 or so miles rated as "moderate"
Redfish Lake to Pettit Lake about 32 mi rated has "hard"

I have done a few hikes in the area but was wondering if anyone has any suggestions for other hikes or comments on these. I am an experience hiker but I do have years on me so I don't want anything overly difficult.

Suggestions/recommendations are appreciated.